Country Heights, AAX, Capital A, FGV, Sime Darby, TNB, AEON Co, Tomypak, Zhulian Corp, Sealink International, MAHB, MyEG, MMS Ventures, MBSB, DRB-Hicom and Topvision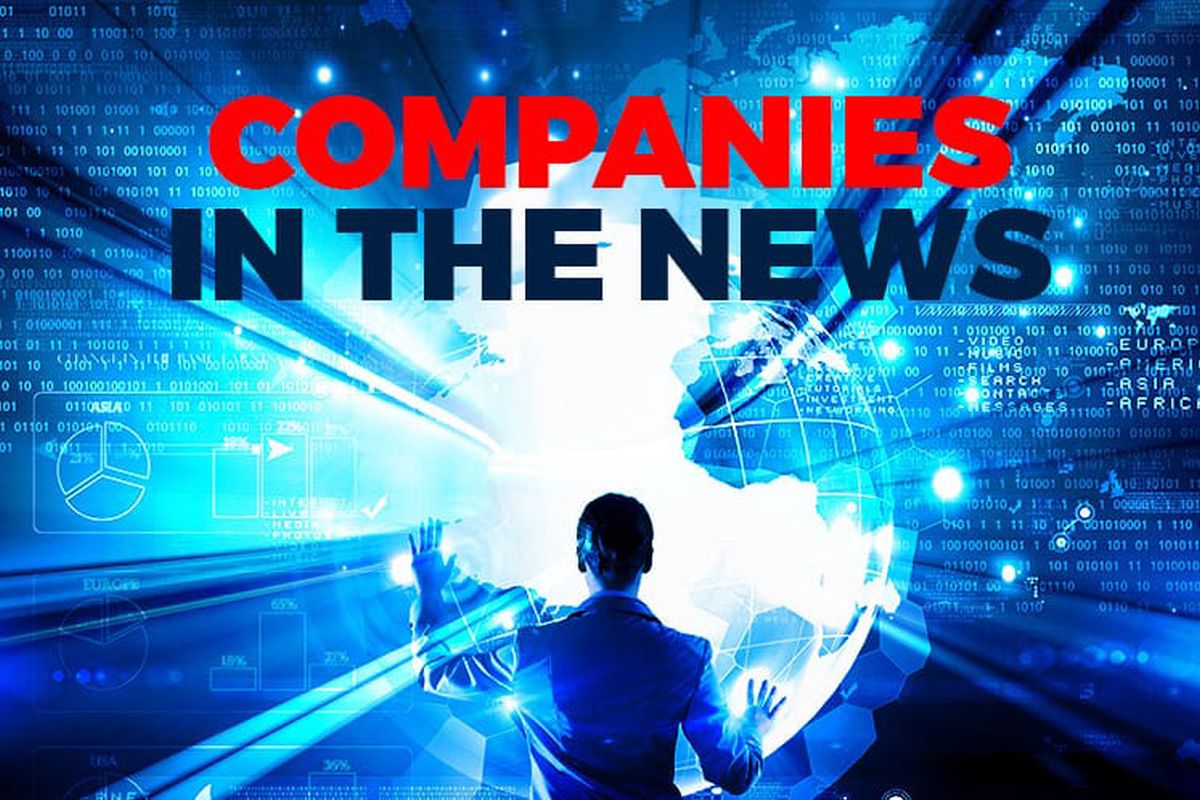 KUALA LUMPUR (April 12): Here is a brief recap of some corporate announcements that made news on Wednesday (April 12) involving Country Heights Holdings Bhd, AirAsia X Bhd (AAX), Capital A Bhd, FGV Holdings Bhd,  Sime Darby Bhd, Tenaga Nasional Bhd, AEON Co (M) Bhd, Tomypak Holdings Bhd, Zhulian Corp Bhd, Sealink International Bhd, Malaysia Airports Holdings Bhd, MyEG Services Bhd, MMS Ventures Bhd, Malaysia Building Society Bhd, DRB-Hicom Bhd and Topvision Eye Specialist Bhd.
Country Heights Holdings Bhd founder and largest shareholder Tan Sri Lee Kim Yew has been declared a bankrupt by the High Court. According to Malaysia Department of Insolvency's website, e-insolvensi, the tycoon received the bankruptcy notice issued on Jan 26.
Asia X Bhd (AAX) has once again applied to Bursa Securities for more time to submit its regularisation plan by extending its April 28 deadline to July 28. The low-cost carrier, however, did not reveal the reason that it could not manage to meet the extended deadline. The original deadline was in October last year. AAX was granted a six-month extension.
The regularisation plan is crucial as it is supposed to lift not just AAX, but also its sister company Capital A Bhd — which operates short-haul, low-cost airline AirAsia — out of Practice Note 17 (PN17) status. It is widely expected that the regularisation plan involves Capital A injecting its aviation business into AAX via an issuance of shares.
FGV Holdings Bhd said its subsidiaries Sri Kehuma Sdn Bhd and Yapidmas Plantation Sdn Bhd are being sued over alleged fraudulent transactions and continuing trespass on lease agreements for 41 parcels of land. The plaintiff, Euggne Kousai, is seeking damages of RM24.92 million.
Sime Darby Motors, the automotive arm of Sime Darby Bhd, has delivered 1,000 BYD ATTO 3 models within the first 100 days, following its delivery of 100 units within the first 10 days of the BYD launch in Malaysia. Managing director of retail and distribution of Sime Darby Motors Malaysia, Hong Kong and Macau, Jeffrey Gan, said the deliveries reflect the increasing popularity and acceptance of electric vehicles in Malaysia.
Tenaga Nasional Bhd (TNB) and its wholly-owned subsidiary GSPARX Sdn Bhd have signed a supply agreement for renewable energy (SARE) with AEON Co (M) Bhd for the installation of solar photovoltaic (PV) facilities at all AEON malls and AEON BiG nationwide. Under the agreement, GSPARX will install and maintain a 77,000-kilowatt peak (kWp) PV system at the AEON ecosystem for 25 years.
Tomypak Holdings Bhd has received an offer for full insurance compensation payment of RM205 million for material damage resulting from a fire outbreak at its manufacturing plant in Senai, Johor in December 2021. Its wholly-owned subsidiary Tomypak Flexible Packaging Sdn Bhd has accepted the insurance compensation from lead insurer Berjaya Sompo Insurance Bhd.
Zhulian Corp Bhd's net profit dropped 71.4% to RM6.85 million or 1.49 sen per share for the first quarter ended Feb 28, 2023 (1QFY2023), due to absence of land disposal recorded in 1QFY2022. Revenue for the quarter under review, meanwhile, slipped 5.84% to RM32.55 million, from RM34.57 million previously, due to weak consumer sentiment, coupled with rising inflationary pressures.
Sealink International Bhd's auditor Messrs Grant Thornton Malaysia PLT has issued an audit opinion with a material uncertainty related to the company's ability to continue as a going concern. This is the second time the external auditor has raised its doubt on the marine support vessel operator's future prospects. The auditor drew attention to the company's net loss of RM20.18 million for the financial year ended Dec 31, 2022 and the total current liabilities which exceeded total current assets by RM49.9 million.
Malaysia Airports Holdings Bhd (MAHB) announced that the issue price of its new shares under its dividend reinvestment plan has been fixed at RM6.06 per share. AHB said the issue price was fixed based on the five-day volume weighted average market price of MAHB shares of RM6.7631 up to April 11.
MyEG Services Bhd (MyEG) has won a tender from Penang Development Corporation to set up a workers village at the Batu Kawan Industrial Park 3 in Seberang Perai. The group said its sub-subsidiary MyEG Lodging Sdn Bhd will lease an 8.39-acre land for RM20.39 million over a duration of 30 years, to build and operate the workers village and related facilities at its own cost.
Automation system maker MMS Ventures Bhd (MMSV) seeks to expand its original design manufacturing (ODM) business amid anticipation of slow sales in the semiconductor segment this year. The company said its ODM business showcases its design and development strengths, albeit marketed under global branding. The ODM/OEM segment made up 20.5% of the group's RM52.87 million revenue for the financial year ended Dec 31, 2022.
MBSB Bank Bhd, under Malaysia Building Society Bhd, will offer a specially designed financing programme to contractors and vendors involved in current and future projects by Mass Rapid Transit Corp Sdn Bhd (MRT Corp), including the Rapid Transit System Link project between Johor Bahru and Singapore, to increase their competitiveness in the open market.
DRB-Hicom Bhd's 50.1%-owned Proton Holdings Bhd may accelerate the introduction of electric vehicles suitable for Malaysian consumers as early as 2025 compared with 2027 as initially projected. Deputy chief executive officer Roslan Abdullah said Proton is currently in the process of identifying suitable models of electric vehicles that are more affordable and practical.
Topvision Eye Specialist Bhd is proceeding with the proposed withdrawal of its listing from the LEAP Market, in accordance with Bursa Malaysia's recent amendments to its rules for the transfer of listing from LEAP to the ACE Market, which took effect on April 1. Topvision's announcement came two months after the group's directors and major shareholders proposed on Feb 3 that it would be voluntarily withdrawing its LEAP listing to pave the way for its ACE transfer.
The content is a snapshot from Publisher. Refer to the original content for accurate info. Contact us for any changes.
Related Stocks
Comments