MBSB, SDP, Alcom, Fajarbaru Builder, PLS Plantations, UEM Sunrise, TAFI Industries, AmFIRST REIT, LBS Bina, Supermax, Boustead Holdings, Affin Bank, Autocount Dotcom, Gamuda, S P Setia and Atta Global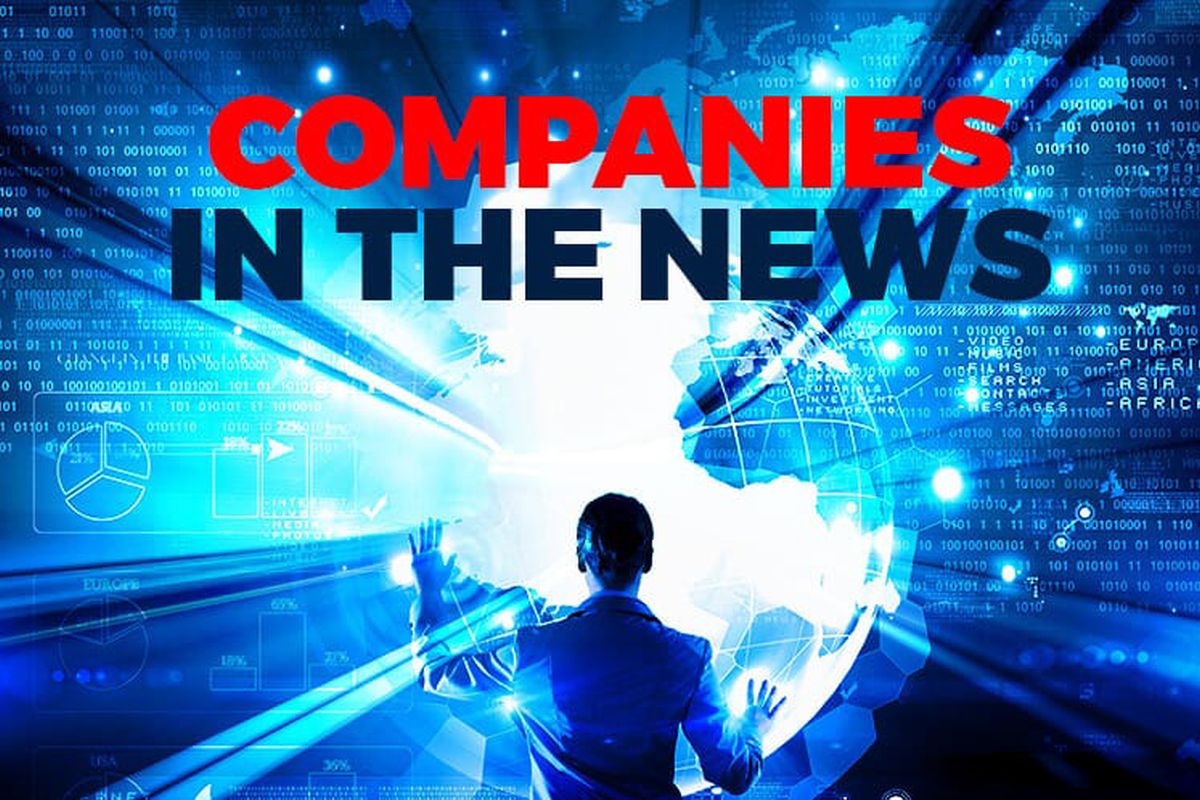 KUALA LUMPUR (April 14): Here is a brief recap of some corporate announcements that made news on Friday (April 14) involving Malaysia Building Society Bhd, Sime Darby Plantation Bhd, Alcom Group Bhd, Fajarbaru Builder Group Bhd, PLS Plantations Bhd, UEM Sunrise Bhd, TAFI Industries Bhd, AmFIRST Real Estate Investment Trust (AmFIRST REIT), LBS Bina Group Bhd, Supermax Corp Bhd, Boustead Holdings Bhd, Affin Bank Bhd, Autocount Dotcom Bhd, Gamuda Bhd, S P Setia Bhd and Atta Global Group Bhd.
Malaysia Building Society Bhd (MBSB) has received notification from Bank Negara Malaysia that the Ministry of Finance has granted approval for its acquisition of Malaysian Industrial Development Finance Bhd (MIDF). It added that the transaction will result in a well-capitalised financial services group which is financially resilient to compete in the market with a stronger balance sheet.  
Sime Darby Plantation Bhd (SDP) is disposing of two of its indirect subsidiaries in Indonesia for a total cash consideration of 1.75 trillion Indonesia rupiah (RM518 million). The two oil palm plantation firms are owned by SDP units PT Anugerah Sumbermakmur (ASM) and Minamas Gemilang (MGG). ASM and MCG have agreed to sell the two firms to PT Global Berkat Usahatama.
Alcom Group Bhd said it is buying 7.08 acres of land in Klang for RM56 million to undertake a mixed development project. The aluminium products manufacturer and property developer is acquiring the land from 88 Legacy Sdn Bhd at a 3.45% discount to the aggregate market value of RM58 million as appraised by an independent valuer. Alcom has proposed to develop a mixed development project comprising commercial lots, SOHO (shop-office home-office) and service apartments on the land.
A unit of Fajarbaru Builder Group Bhd is paying RM45.74 million to Lembaga Pemegang Amanah Yayasan Pahang (Yayasan Pahang) to secure timber logs in two locations in Kuantan, Pahang. The unit, Grand Achievement Sdn Bhd, has been appointed the sole and exclusive contractor to extract and purchase all standing timber logs at HS Remen Chereh, Mukim Hulu Kuantan, an approximate land area of 7,500 acres; and HS Berkelah, Mukim Hulu Lepar, an area of about 1,321 acres.
PLS Plantations Bhd said its binding term sheet with Landasan Erajaya Sdn Bhd was allowed to lapse after the two companies formed a direct joint-venture. The BTS lapsed as PLS Plantations and Landasan Erajaya had formed PLS LESB Sdn Bhd, a direct 51:49 JV partnership to plant durian and cash crops, and undertake other plantation activities, it told The Edge on Friday.
UEM Sunrise Bhd has completed the issuance of RM340 million in nominal value Islamic medium-term notes (IMTNs). The notes were part of an IMTN programme which along with an Islamic commercial papers programme have a combined aggregate limit of up to RM4 billion in nominal value. The property developer said the new IMTNs were issued in three tranches with tenures of one year, two years and five years. The new IMTNs will mature on April 15, 2024, April 14, 2025 and April 14, 2028.
TAFI Industries Bhd said its wholly-owned subsidiary is not proceeding with a RM23.64 million contract to construct the health ministry's staff quarters in Labuan. The subsidiary, TA Furniture & Projects Sdn Bhd, was awarded the contract by Lambaian Delta Sdn Bhd in December last year. The group said the parties have mutually agreed to terminate the contract. It did not disclose the reason for the termination.
AmFIRST Real Estate Investment Trust (AmFIRST REIT) saw its net property income (NPI) for the fourth quarter ended March 31, 2023 (4QFY2023) slipped by 2.36% to RM15.73 million from RM16.11 million a year ago, due to higher property expenses. The expenses offset the 4.8% increase in revenue to RM25.67 million from RM24.5 million a year ago. The group did not declare any income distribution per unit for the quarter under review.
LBS Bina Group Bhd's indirect subsidiary Leaptec Engineering Sdn Bhd has entered into a Memorandum of Understanding (MOU) with Türkiye-based Desan Deniz Ins San A S to explore the feasibility of developing a shipyard in Tanjung Bruas, Melaka. The proposed shipyard, to undertake ship building and ship repair works, is expected to be developed in three phases on 1,200 acres of reclaimed land, with a value of over RM2 billion.
Latex glove maker Supermax Corp Bhd said the time frame to implement a long-term incentive plan (LTIP) aimed at rewarding its directors and employees has lapsed. The proposed LTIP, which comprises a proposed employee share option scheme and a share grant plan, was supposed to be in force for an initial five years.
The Armed Forces Fund Board (LTAT) has avoided the need to seek the finance minister's approval for its bid to privatise Boustead Holdings Bhd, as the exercise will not result in the board holding more than 50% effective interest in Affin Bank Bhd. The changes in regulatory approval came after LTAT's move to divest a 4.95% stake in Affin Bank to State Financial Secretary Sarawak for RM221.74 million cash on Thursday (April 13), which leaves the fund with a 28.26% direct stake in Affin Bank, down from 33.21% previously.
Financial management software developer Autocount Dotcom Bhd, en route to an ACE Market listing on May 9, has set an issue price of 33 sen per share for its initial public offering (IPO) exercise that will raise RM30.88 million. The IPO comprises a public issuance of 93.59 million new shares or 17% of its enlarged share base of 550.5 million shares, and an offer for sale of 44.04 million shares (8%). Towards expanding its reach further in Asean, Autocount has earmarked over half of the IPO's proceeds, RM17.3 million or 56%, to set up offices in Thailand, Indonesia, Vietnam, and the Philippines.
Gamuda Bhd's Gamuda Land's Bay Street commercial shops in Gamuda Cove have achieved a 90% take-up rate following its launch over the weekend. Bay Street has a total of 47 units comprising two and three-storey retail shops with built-up sizes ranging from 3,300 to 7,557 sq ft with prices ranging from RM2 million to RM3.7 million. Upon its completion in 2026, the commercial shops will cater to more than 2,600 homes in Gamuda Cove.
S P Setia Bhd has teamed up with social enterprise Kloth Cares for a fabric upcycling drive, as part of its environmental, social and governance initiatives, and in conjunction with its Raya theme for 2023, Lembaran Baru, Setia Bersama. As part of the fabric upcycling drive, 41 fabric upcycling bins have been allotted at S P Setia's sales galleries and venues around Malaysia, including Melbourne and Singapore, to collect pre-loved curtains and used fabrics.
Atta Global Group Bhd's shares and warrants will be traded under its new name Mayu Global Group Bhd with effect from next Tuesday (April 18). The new stock short name will be "Mayu",  replacing the old stock short name "Atta". It said the words 'ma' and 'yu' are Chinese characters which signify "success and prosperity" and "goodwill" respectively.
The content is a snapshot from Publisher. Refer to the original content for accurate info. Contact us for any changes.
Related Stocks
Comments