The Week Ahead: All eyes on China's GDP and US corporate earnings, Malaysia's CPI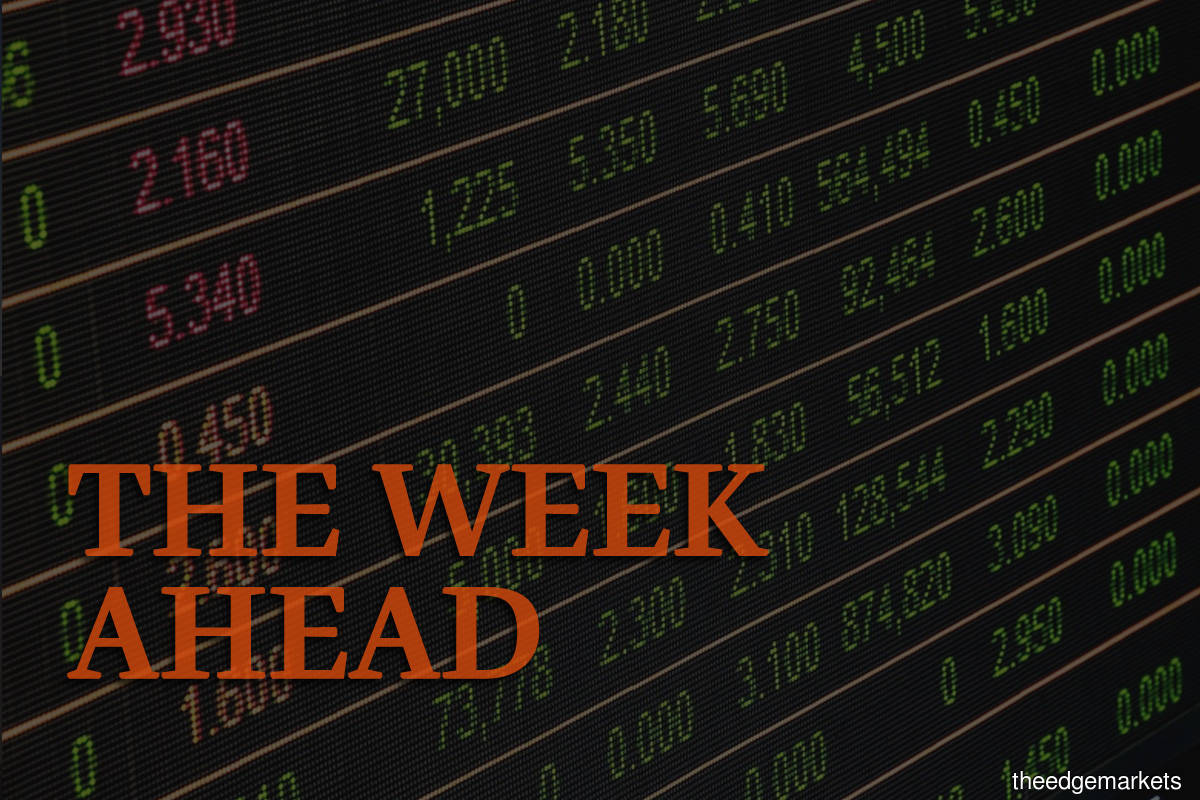 Taking centre stage this week is the upcoming gross domestic product data from China as it releases its GDP report for the first quarter (1Q) and activity data for March.
ING has projected China's 1Q GDP growth at 3.8% year on year (y-o-y), with consumption and infrastructure investment as the major drivers.
Its economists believe China's strong loan growth in March should support faster infrastructure investments, while its retail sales should continue to recover. Industrial production, however, will be affected by weak external demand.
"We will be monitoring how quickly infrastructure investment grows amid strong loan growth. We will also look at the details of retail sales to find clues on consumption recovery, whether it is broad-based and how fast it can grow in the coming months," the economists said in a recent report.
Meanwhile, the People's Bank of China (PBoC) will decide whether to change the one-year medium lending facility policy rate. ING economists opine that the central bank should have most of the information it needs to make this decision even without the GDP data.
"A cut of 10 basis points (bps) is possible if the data is not as good as the government expects. Banks will follow the central bank's decision to decide on whether to cut the loan prime rate. We expect that if there is a cut of 10bps by the PBoC, then banks will cut the one-year and five-year loan prime rates by 5bps and 15bps, respectively."
Over in Indonesia, ING economists say the central bank is likely to keep rates untouched at 5.75% given softening inflation and a relatively stable currency.
Japan will release several data points next week and ING is of the view that the trend of weak manufacturing against a strong services sector should continue.
"Fresh Purchasing Managers' Index data for manufacturing will likely show the sector staying in contraction, while services PMI could continue to gain modestly on the back of a better tourism and leisure outlook."
S&P Global Market Intelligence highlights that the worldwide flash PMIs, which are set for release at the end of the week, will be keenly awaited, providing a preliminary view of economic developments and, in particular, whether the recent growth across the service sector will continue to mask the manufacturing malaise.
"The upcoming flash PMI data for April will be eagerly assessed, not just for signs of recession risks, but for the extent to which inflation pressures in the service sector — which has been the main driving force of the recent expansion of output — is proving 'sticky'," it said.
Over in the US and developed economies, market attention will stay on the US corporate earnings season with early focus still on major US banks, says UOB Global Economics and Markets Research.
In the week of April 17-21, some 530 US firms are due to report, of which 62 are in the S&P 500, and they are from a mix of sectors including technology, consumer discretionary, leisure or entertainment, electric vehicle makers, defence and multinational corporations.
Several countries in Asia, including Indonesia, Malaysia, Brunei, Singapore and India, will be celebrating Hari Raya this week. The date of Hari Raya Aidilfitri in Malaysia will be decided as soon as the sun sets on the 29th day of Ramadan, which is on Thursday.
Other important economic data from the region to be released includes March trade data from Indonesia (Monday), Malaysia (Wednesday) and Thailand (Saturday); Taiwan's March export orders (Thursday); and Malaysia's March Consumer Price Index (CPI) on Thursday.
Based on Bloomberg data, Malaysia's March exports are forecast to contract by 2.8% y-o-y, whereas the country's imports are expected to expand by 4.5% y-o-y.
In February, Malaysia's trade data remained on an upward trajectory, with a double-digit y-o-y growth of 11% to RM204.99 billion, while exports expanded 9.8% to RM112.28 billion. Imports for the month increased by 12.4% to RM92.71 billion.
Inflation in Malaysia came in at 3.7% in February, unchanged from January. According to economists polled by Bloomberg, inflation could ease slightly to 3.6% in March.
At the courts, the 1MDB-Tanore trial involving former prime minister Datuk Seri Najib Razak will continue from Monday to Thursday at the High Court.
The case involves 1MDB's dealings with Tanore Finance Corp, a company the prosecution contends is linked to fugitive financier Low Taek Jho, better known as Jho Low, and through which 1MDB money was allegedly syphoned into Najib's accounts and laundered.
Meanwhile, the Federal Court will deliver its decision on the Taman Rimba Kiara land in Taman Tun Dr Ismail (TTDI) on Tuesday. The Federal Court will rule on a judicial review application by the TTDI residents over a development order given for a multi-storey housing project in the park.
On the corporate front, Citaglobal Bhd will convene an extraordinary general meeting (EGM) on Monday, while SMRT Holdings Bhd will hold its EGM on Tuesday.
Petronas Chemicals Group Bhd, MISC Bhd and OSK Holdings Bhd will convene their annual general meetings (AGMs) on Tuesday, Carlsberg Brewery Malaysia Bhd on Wednesday and AXIS REIT on Thursday.
According to Bloomberg, companies that are likely to release their latest quarterly earnings next week include Ancom Nylex Bhd, Econframe Bhd, Ajiya Bhd, KIP REIT, AXIS REIT and Harn Len Corp Bhd.
The content is a snapshot from Publisher. Refer to the original content for accurate info. Contact us for any changes.
Related Stocks
Comments