Ranhill, Rimbunan Sawit, Fitters Diversified, Advancecon, Silver Ridge, Star Media, PetChem, Nestlé (Malaysia), NWP, Lebtech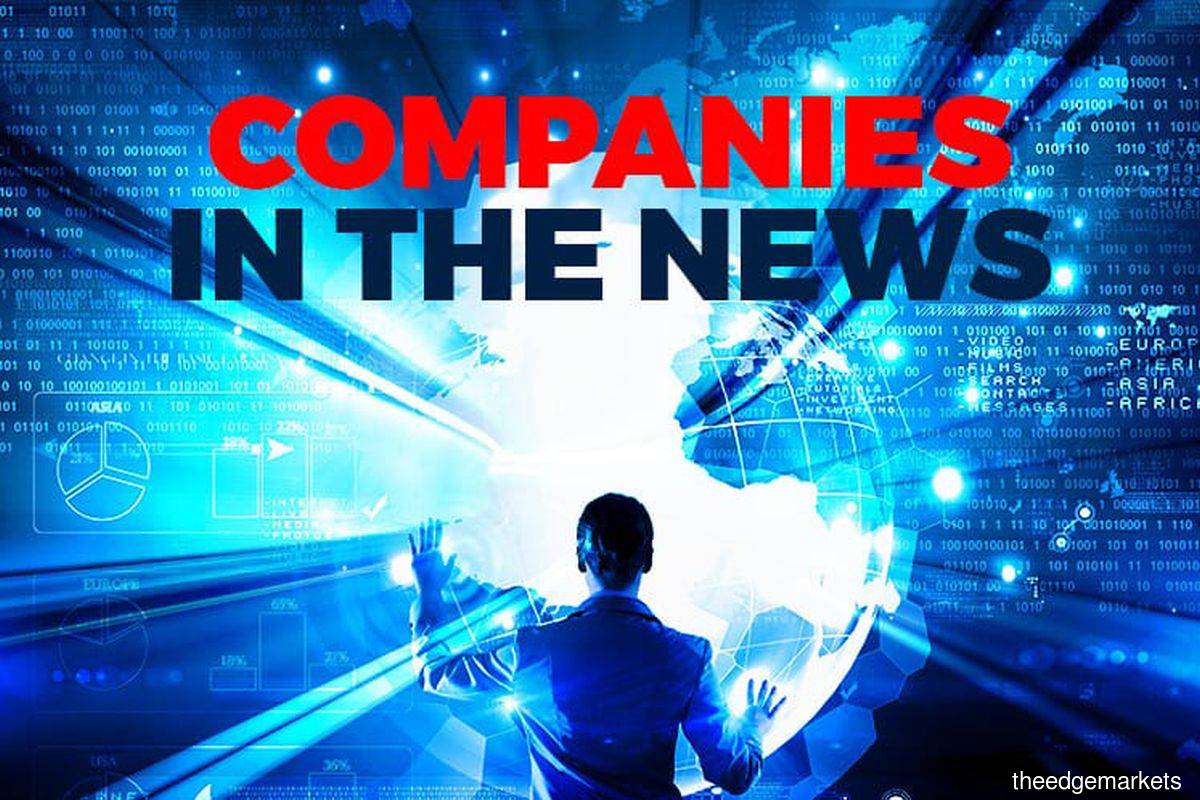 KUALA LUMPUR (April 25): Here is a brief recap of some corporate announcements that made the news on Tuesday (April 25) involving Ranhill Utilities Bhd, Rimbunan Sawit Bhd, Fitters Diversified Bhd, Advancecon Holdings Bhd, Silver Ridge Holdings Bhd, Star Media Group Bhd, Petronas Chemicals Group Bhd, Nestlé (Malaysia) Bhd, NWP Holdings Bhd, and Lebtech Bhd.
Ranhill Utilities Bhd's subsidiary bagged a US$50 million (RM210 million) contract from Italian oil major Saipem SpA's wholly-owned unit Servizi Energia Italia SpA to perform detailed engineering design for two compression complexes associated with the North Field Production Sustainability (NFPS) Offshore Compression Complexes Project. Ranhill Utilities said its 51%-owned subsidiary Ranhill Worley Sdn Bhd is expected to complete the engineering design work by the third quarter of 2024.
Rimbunan Sawit Bhd's auditor Messrs Crowe Malaysia PLT has raised a material uncertainty related to the going concern of the plantation group in respect of the financial statement for the fiscal year ended Dec 31, 2022 (FY2022) due to Rimbunan Sawit's current liabilities exceeding current assets by RM225.4 million, coupled with a net loss of RM5.8 million last year. Nonetheless, Crowe Malaysia expressed an unmodified audit opinion, which means the auditor is satisfied that Rimbunan Sawit's financial statements provide a true and fair view of the group's financial position, performance and cash flow for FY2022.
PDZ Holdings Bhd executive director Ho Jien Shiung has ceased to be a substantial shareholder of Fitters Diversified Bhd after offloading 40 million shares. Ho sold the block of Fitters Diversified shares on April 19. This slashed his shareholding to 106.11 million shares.
Advancecon Holdings Bhd's unit has been appointed as a subcontractor for the construction and completion of subgrade earthwork of section five of the East Coast Rail Link (ECRL) project for RM11.54 million. Advancecon said its indirect 51%-owned subsidiary Spring Energy Sdn Bhd (SESB) accepted the award letter from China Communications Construction (ECRL) Sdn Bhd for the appointment.
Bursa Malaysia Securities Bhd has publicly reprimanded Silver Ridge Holdings Bhd and four of its directors, including Langkawi Member of Parliament Datuk Mohd Suhaimi Abdullah, for breaching the ACE Market Listing Requirements. In addition, the directors were imposed fines totalling RM100,000. The company was publicly reprimanded for failing to make an immediate announcement when the company received a letter of award/contract dated May 4, 2021 for a RM20.64 million contract, with a tenure of 36 months from May 4, 2021 to May 3, 2024.
The Edge Communications Sdn Bhd and its owner Tan Sri Tong Kooi Ong have surfaced as substantial shareholders of Star Media Group Bhd — which publishes the country's largest English daily The Star. Star Media's filings with Bursa Malaysia show that Tong owns a direct interest of 1.84 million shares or 0.25% stake, as well as 37.5 million shares or 5.17% indirect interest through The Edge Communications. With a total of 5.42% stake, The Edge and its owner Tong would be substantial shareholders in the Main Market-listed Star Media. Malaysian Chinese Association (MCA) is the controlling shareholder holding 45.4% equity interest.
Petronas Chemicals Group Bhd (PetChem) has entered into an agreement to sell a 25% stake in Petronas Chemicals Fertiliser Sabah Sdn Bhd (PCFS) to SMJ Sdn Bhd for RM1.2 billion. SMJ is wholly-owned by the Sabah government and oversees the state's overall interest in oil and gas developments in Sabah. The agreement comes three months after PetChem inked a heads of agreement with SMJ for the 25% divestment in PCFS, as part of its strategic effort to position itself as a preferred partner in shaping and implementing efforts to sustain and grow its petrochemicals business in Sabah.
Nestlé (Malaysia) Bhd's net profit eased 3.9% year-on-year for the first quarter ended March 31, 2023 (1QFY2023), pressured by higher commodity prices and unfavourable foreign exchange rates, even as revenue improved. Net profit declined to RM197.15 million for the quarter from RM205.18 million a year ago, on the back of an 8.8% growth in revenue to RM1.84 billion from RM1.69 billion.
NWP Holdings Bhd is seeing the possibility of turning profitable with its diversification into the sand-dredging business, coupled with ongoing cost-cutting initiatives. NWP's executive director Tan Jyy Yeen said additional revenue and earnings from the sand-dredging business put the group in a strong position to turn profitable in the financial year ending Feb 29, 2024 (FY2024).
Lebtech Bhd's unit has won a RM55.3 million job for reclamation, shore protection and revetment sub-contract in Pekan, Pahang from Vista Infinity Development Sdn Bhd. The job will span 33 months starting from May 3, involving sand supply, site management and mobilising all dredging plant and equipment necessary for the project. Lebtech said this contract is expected to contribute positively to its earnings from the financial year ending Dec 31, 2023 (FY2023) onwards.
The content is a snapshot from Publisher. Refer to the original content for accurate info. Contact us for any changes.
Related Stocks
Comments