Tenaga shares rise on institutional interest, prospects of reduced receivables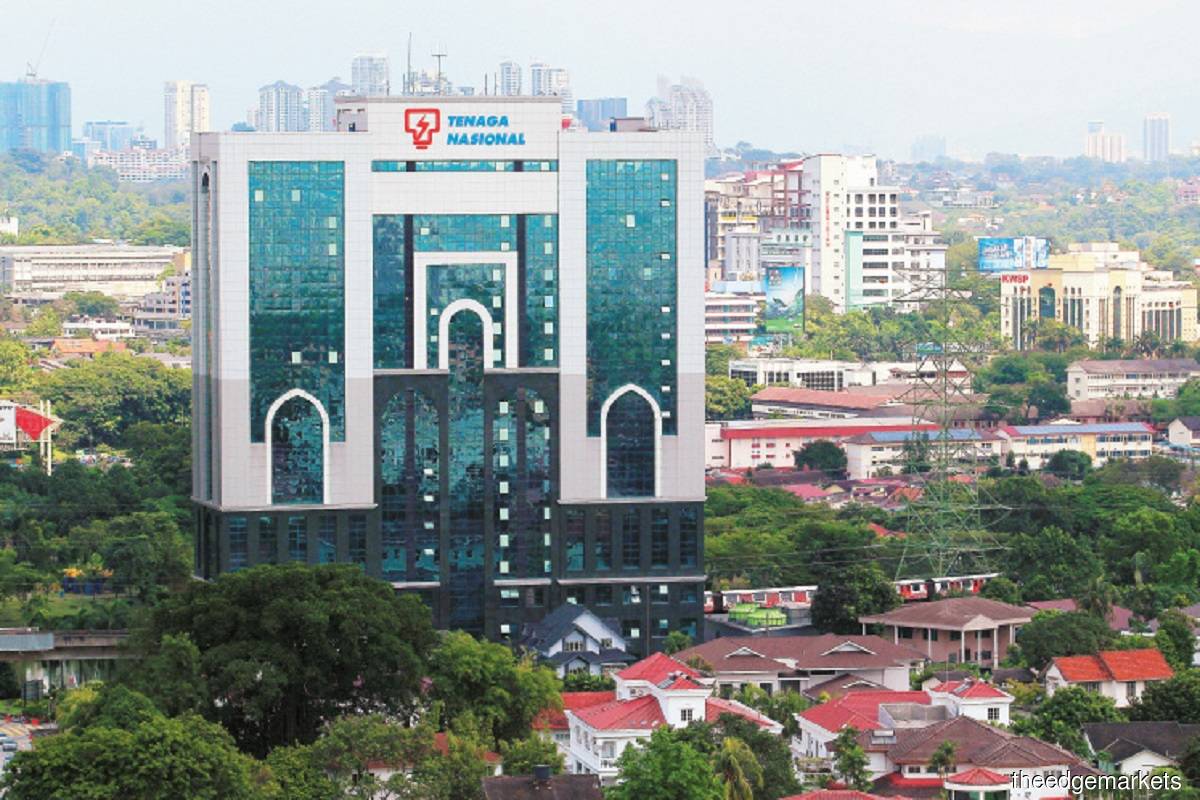 KUALA LUMPUR (May 12): Tenaga Nasional Bhd (TNB) shares gained as much as 40 sen or 4.4% to RM9.49 on Friday, following increased interest from institutional shareholders and the prospect of lower receivables due to the slump in fuel prices.
At the time of writing, the stock has pared some of the gains to trade at RM9.42, still up 33 sen or 3.6%, with a market capitalisation of RM52.4 billion.
Some 10.51 million shares were traded, more than double the previous day's volume. The gain was also the most in three months since Feb 24, 2023, when TNB shares closed at RM9.45.  
Year-to-date, the counter has gained some 4% to RM9.42. The counter has rebounded from its 52-week low of RM7.89 on June 28, 2022, and is now near its 52-week high of RM10 seen on Feb 14, 2023.
TNB's bourse filings showed that the Employee Provident Fund (EPF) and Kumpulan Wang Persaraan (KWAP) have been purchasing the utility giant's shares from the open market over the past five months, which may have helped with the price rebound.
The EPF and KWAP have been net buyers of TNB shares since mid-December 2022. EPF's shareholdings rose to 16.95% from 15.74% on Dec 27, while KWAP now holds 6.92% in TNB, up from 6.75% on Dec 16.  
According to Bloomberg data, the utility giant has a consistent dividend payout, with a yield of about 4.9%.  
Recently, Kenanga Research upgraded its call on TNB to "outperform" from "market perform" with a target price (TP) of RM10.  
The research house said, citing TNB at a recent analyst briefing, that it expects lower Imbalance Cost Pass-Through (ICPT) receivables for TNB of RM12 billion for the second half ending Dec 31, 2023 (2HFY2023) — as opposed to RM16.2 billion for 1HFY2023 — as coal and gas prices were between 20% and 25% off their recent peaks.  
As such, Kenanga in its May 9 note upgraded its recommendation on the counter, given the projected lower receivables and recent share price weakness, with a target price of RM10.  
Hong Leong Investment Bank, in a note dated May 3, kept TNB on 'buy' and raised its TP to RM12.20 from RM11.65, as it believed the recent drop in global fuel prices bodes well for Tenaga's cash flow due to lower working capital requirements.  
HLIB expects Tenaga to report a stronger 1QFY2023 performance after a disappointing 4QFY2022 that was weighed by accelerated expenses, with a stronger balance sheet position.
Read also:
Kenanga upgrades TNB on expected lower receivables, share price weakness
The content is a snapshot from Publisher. Refer to the original content for accurate info. Contact us for any changes.
Related Stocks
Comments