CJ wants Malaysian Bar and AGC to cooperate to strengthen judicial independence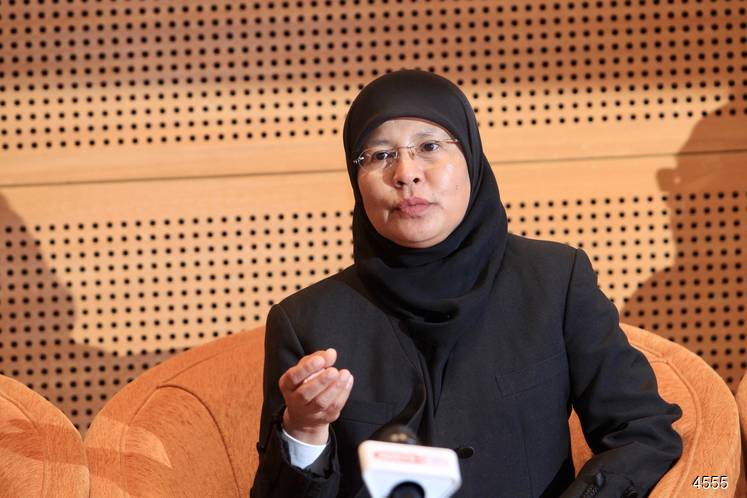 PUTRAJAYA (Jan 10): Chief Justice of Malaya Tan Sri Tengku Maimun Tuan Mat wants the judiciary, the Malaysian Bar and the Attorney General's Chambers (AGC) to work together to strengthen judicial independence.
Justice Tengku Maimun said while she would work to ensure the independence of the judiciary by keeping corruption among its judicial officers in check, in the event that spurrious allegations are made against the institution, judges are unable to respond to such claims due to the very nature of their office. 
"The irony is that the judiciary, the very institution tasked with the insurmountable obligation to defend the liberty of the people, is itself quite defenceless. It is incumbent on all the stakeholders in the justice system to support and defend the system when the institution is undermined.
"It therefore falls on the Attorney General and the Bar to come to its defence. It is only when we understand our respective roles and the inherent obligations that come with such roles, that we may work together to strengthen judicial independence," she said at the launching of the Legal Year 2020.
Alluding to the allegations on judicial interference and the Bar's repeated calls for a Royal Commission of Inquiry to be set-up in respect to the judiciary, Justice Tengku Maimun said these are allegations made are under investigation.
"Until the authorities decide whether these allegations warrant further action, they remain what they are — unproven accusations.
"However, the President of the Bar's statement has further ramifications. It creates the perception that as these allegations have been made, that in itself, shows that the Judiciary lacks independence. It further suggests that without an RCI the confidence of the public in the Judiciary stands eroded.
"This, with respect, is wholly unwarranted because what are in effect unproven allegations are not, and cannot be, reflective of the independence of the entire Judiciary. Ironically it has the unfortunate effect of eroding public confidence in the institution as it now stands," she added.
Read also: 
Judiciary bids to reform people's access to justice — CJ
AGC stretched by increased number of high profile cases — Tommy Thomas
Tan Sri Tengku Maimun Tuan Mat's full speech at opening of the legal year 2020
The content is a snapshot from Publisher. Refer to the original content for accurate info. Contact us for any changes.
Comments