Anwar: Transition of power must be peaceful
TheEdge
Wed, Jan 15, 2020 03:53am - 8 months ago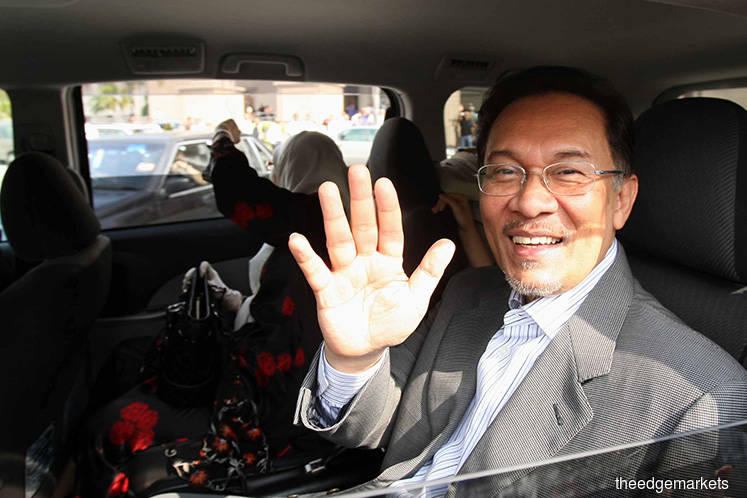 KIMANIS (Jan 14): The transition of the prime minister must be undertaken peacefully and in an orderly manner, said Parti Keadilan Rakyat (PKR) president Datuk Seri Anwar Ibrahim.
He said the process should also have the agreement of all parties within the Pakatan Harapan (PH) alliance, out of respect to Prime Minister Tun Dr Mahathir Mohamad who had contributed greatly to the country.
"I will not agree to a process if it is not undertaken peacefully and in an orderly manner," he told reporters tonight after campaigning in the Pimping area in Membakut here for the Jan 18 Kimanis parliamentary by-election in Sabah.
The media reported on Tuesday that Dr Mahathir is ready to relinquish his post, if a decision on the same was made by the PH presidential council.
Meanwhile, asked about the recent development of an alleged criminal conspiracy to smear the reputation of Malaysian Anti-Corruption Commission (MACC) chief commissioner Latheefa Koya and the commission, Anwar said: "I'm not aware of the details (of the report) but they shouldn't tarnish her personal life".
Read also:
Reshuffling cabinet is not an easy task — Dr Mahathir
Transition of power: PH presidential council has necessary wisdom, says Saifuddin Nasution
Comments