Malaysia's vehicle sales to reach 608,790 units this year, says Frost & Sullivan
TheEdge
Wed, Jan 15, 2020 04:33am - 8 months ago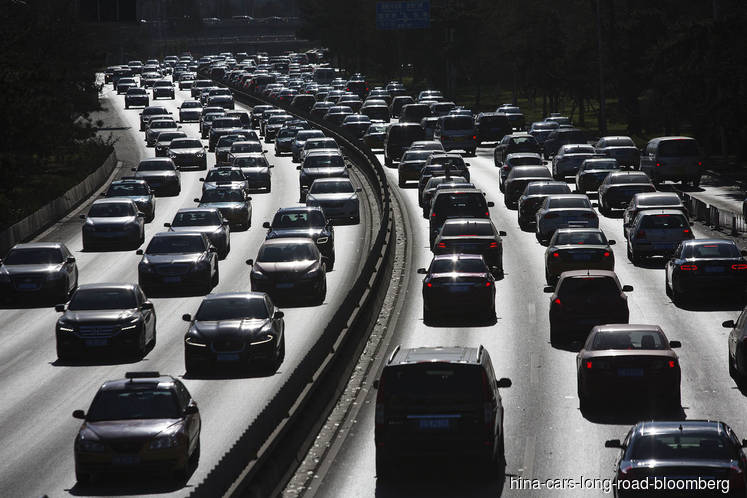 KUALA LUMPUR (Jan 14): Malaysia's vehicle sales are expected to grow by one per cent this year to 608,790 units, according to consultancy firm Frost & Sullivan.
It forecast continued positive growth for the country in 2020 that would drive consumer confidence throughout the year.
"However, the outlook of the Malaysian automotive industry could be affected by global uncertainties such as the US-Iran conflict, which will impact long-term investment decisions.
"The key factors likely to aid growth in the Malaysian automotive market in 2020 include strong and growing consumer confidence and new model launches," associate partner and senior vice president of mobility Vivek Vaidya said in a statement.
He said new product launches had assumed greater importance for total industry volume (TIV) growth, and new models that offered smart connectivity features would spur more customer interest and purchases.
"However, factors such as ongoing global headwinds and repeated postponement of the National Automotive Policy (NAP) have created uncertainty, both of which will need to be overcome by positive consumer sentiments to maintain favourable growth," Vaidya said.
According to him, local factors expected to boost sales include increasing customer confidence aided by the stable political atmosphere and increase in infrastructure investments,.
"The industry is expecting the NAP to provide clear direction to transform itself in new decade. There is an urgent need for the Malaysian automotive industry to modernise itself and offer exciting products and services, in line with global trends. Industry players are relying on NAP 2020 to guide and seamlessly transform themselves," he said.
Looking back, he said vehicle demand registered a growth of one per cent in 2019, due to the strong performance of new model launches in the SUV segments, notably Proton X70.
"Overall, sales were cautious throughout the year but saw an upsurge in vehicle sales due to year-end promotions," he noted.
Comments