Multi Sports to be delisted on Jan 31 unless appeal made
TheEdge
Mon, Jan 20, 2020 08:23pm - 1 year ago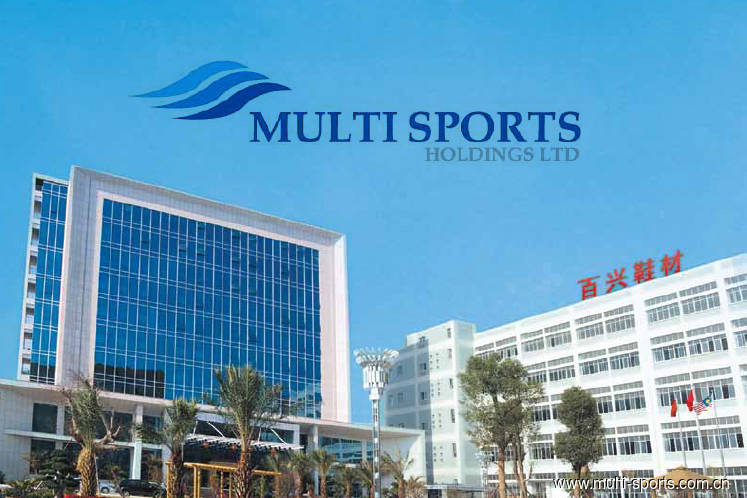 KUALA LUMPUR (Jan 20): China-based sports shoes manufacturer Multi Sports Holdings Ltd will be delisted from Bursa Malaysia next Friday (Jan 31), after the stock exchange regulator dismissed its application for more time to submit its regularisation plan.
The Practice Note 17 (PN17) company said its shares will be delisted unless an appeal against the delisting is submitted to Bursa Malaysia on or before Jan 28.
"In the event the Company submits an appeal to Bursa Securities within the Appeal Timeframe, the removal of the securities of the Company from the Official List of Bursa Securities on 31 January 2020 shall be deferred, pending the decision on the Company's appeal," it said in a bourse filing today.
Should the delisting go ahead, Multi Sports will be the second stock to be taken out of Bursa Malaysia this month, after Perisai Petroleum Teknologi Bhd announced last Friday (Jan 17) that it would be delisted on Wednesday (Jan 22).
Multi Sports slipped into PN17 on Nov 13, 2017, after its external auditor Messrs RT LLP issued a disclaimer of opinion in respect of its Annual Report 2015. Among concerns highlighted by the auditor were its inability to obtain sufficient audit evidence with regards to Multi Sports' inventories, investment in subsidiaries, tax provisions, litigation and risk to fraud.
Last month, Bursa Malaysia publicly reprimanded Multi Sports for failing to issue its annual report for the financial year ended Dec 31, 2017 (AR 2017) on or before April 30, 2018. The AR 2017 was only issued on June 7, 2018, after a delay of 23 market days.
The company was also reprimanded for failing to announce its quarterly report for the financial period ended March 31, 2018 (1QFY18) on or before May 31, 2018. The 1QFY18 report was only announced on June 14, 2018, after a delay of 10 market days.
Related Stocks
Comments