Turkeys of the Year: Penny stock mania left many with fingers burnt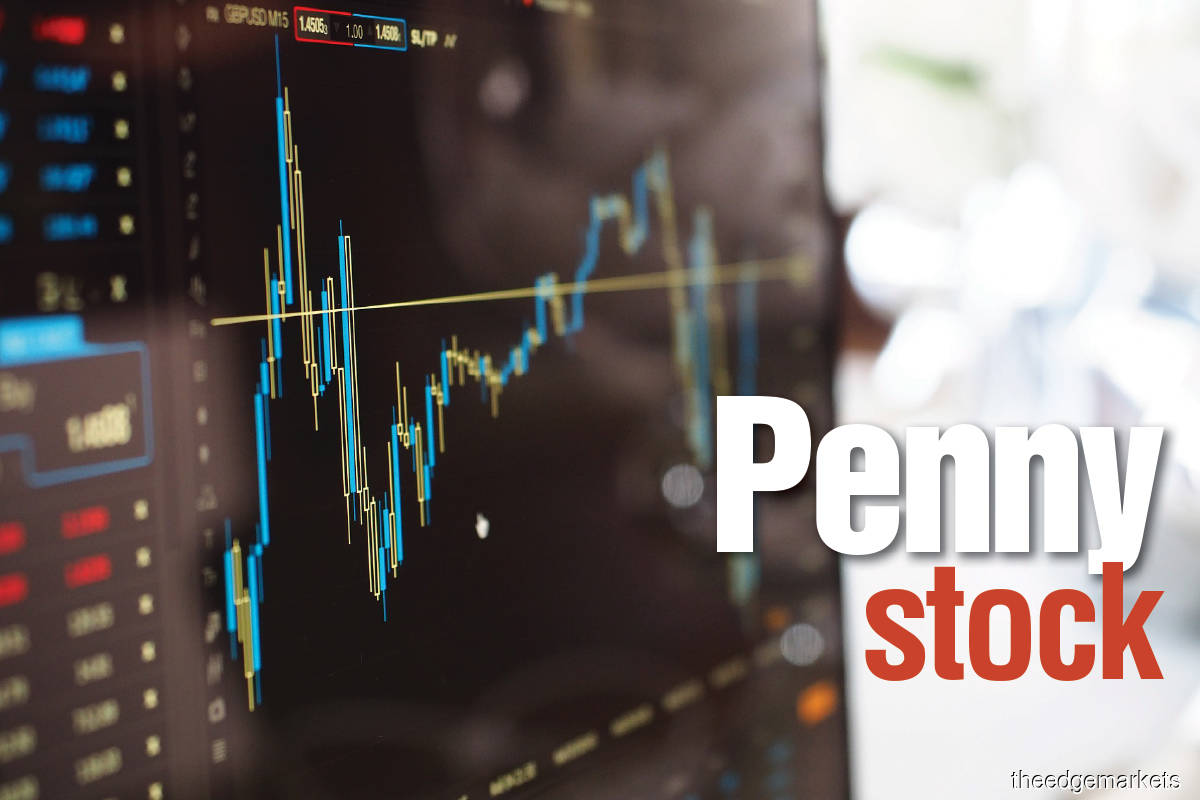 HIGH risks may not always yield high returns — that would be the answer if you ask anyone who invested in penny stocks over the past 15 months or so. Like any stock market bubble in the past, a rally would not have been sustainable without intact fundamentals.
Year 2021 could be a disappointing one for punters hoping that a strong penny stock rally, similar to that of last year — in which share prices hitting limit up was a common affair — would provide a chance for them to recoup some of their losses.
After hitting their peaks, many of the penny stocks have fallen back to their pre-pandemic levels this year, leaving investors who got their timing wrong with fingers burnt.
The penny stock craze cooled in 2021 owing to a combination of factors. First, a company's announcement of diversification into rubber glove production would not give its share price a boost as existing glove stocks are on a steep decline because of shrinking earnings. And the earnings contraction does not augur well for the prospects of those who jumped onto the glove bandwagon.
Second, the Malaysian government rolled out its national Covid-19 immunisation programme and at least 78% of the population have received two doses. As a result, ventures into vaccine supply  do not appear so lucrative as to fuel a share price rally.
A slew of companies — Bintai Kinden Corp Bhd, Ho Wah Genting Bhd (HWGB), Inix Technologies Holdings Bhd, Kanger International Bhd, Sinaran Advance Group Bhd (formerly known as K-Star Sports Ltd), Solution Group Bhd, UCrest Bhd and Yong Tai Bhd — made known their intention to participate in the distribution of vaccines.
In 2020, Solution's share price surged from below 10 sen in March to a high of RM2 in December. The stock continued to fall after it got a short-lived boost in June this year, closing at 53.3 sen on Dec 23, despite the approval granted by the Ministry of Health on Nov 17 for the private sales of the CanSino vaccine in Malaysia.
Likewise, the supply of RTK antigen test kits is not a fantastic growth story to talk about either this year given the ample supply and sharp drop in selling price.
Among the new rubber glove entrants, AT Systematization Bhd, LKL International Bhd, Luster Industries Bhd, Notion VTec Bhd, Salcon Bhd and Vizione Holdings Bhd have reported their maiden contribution from their glove operations.
The glove division generated revenue of RM35.46 million and profit after tax of RM9 million for AT Systematization for the six months ended Sept 30. However, the earnings were wiped out by its share of associates' losses amounting to RM15.54 million.
Hong Seng Consolidated Bhd, Iconic Worldwide Bhd and Mah Sing Group Bhd, however, have yet to see significant contribution from the healthcare venture, despite the completion of the construction of glove plants and the commencement of production.
After the glove and vaccine mania subsided, Focus Dynamics Group Bhd was quick to collaborate with Permaju Industries Bhd to venture into the electric vehicle (EV) business.
Focus Dynamic holds a 29.7% stake in Green Ocean Bhd, which is starting a glove business. Green Ocean's share price also took a roller coaster ride last year, shooting up to 32.6 sen in August from nine sen. Its stock price tumbled by two-thirds this year from nine sen to three sen on Dec 23.
In a joint statement with Permaju, the food and beverage group said they were working together to set up an EV showroom with car park and EV charging facilities in Kuala Lumpur.
Executive director of Permaju Industries Bhd Tang Boon Koon said in a press release that the partnership was following in Tesla's footsteps with the opening of the new state-of-the-art digital retail concept EV showroom in Kuala Lumpur.
The news did not translate to the share prices of the two companies.
HWGB, a company that has always been game to jump on the bandwagon of trendy themes, also unveiled its EV plan last March to introduce, assemble and distribute EVs in Malaysia. This came after its diversification into the healthcare-related industry, ranging from test kits to clinical trials for vaccines.
HWGB's market value has evaporated by two-thirds year to date (YTD). Its shares closed at 20.5 sen on Dec 23 from 63 sen at the start of 2021. The stock hit a peak of RM1.52 in August 2020.
The well-diversified AE Multi Holdings Bhd has caught market attention. Its businesses range from being a contractor for engineering, procurement, construction and commissioning for glove dipping lines to building factories for various new glove entrants, on top of its core manufacturing of printed circuit boards.
AE Multi's share price has slid 89%. It closed at 2.5 sen on Dec 23, falling from its peak of 23.5 sen a year ago.
Loss-making Dataprep Holdings Bhd is worth a mention. From 16.5 sen in mid-February this year, its share price skyrocketed to RM3.79 in March within five weeks. This prompted Bursa Malaysia to warn investors to exercise caution and make informed decisions in trading Dataprep shares. The stock has gained 356% YTD but is 78% down from its peak, closing at 82 sen on Dec 23.
The unusual share price spike came after Tan Sri Muhammad Ikmal Opat Abdullah — a controlling shareholder of Widad Group Bhd — emerged as the largest shareholder of the ICT solutions provider in October 2020. His shareholding has since been pared down to 32% from 54% initially.
Let's take a look at how some of the top-performing penny stocks in 2020 have performed in 2021.
GETS Global surged 12 times to RM2.05 as at end-December 2020 from below 10 sen in March 2020, but YTD, it has plunged 37.6% to close at RM1.28 on Dec 23.
Meanwhile, from a peak of 54.5 sen in November 2020 after a share consolidation exercise, DGB Asia Bhd has seen its share price free-fall 94.5% to three sen on Dec 23.
The share price of furniture maker Euro Holdings Bhd was barely 5.5 sen at end-2019. It soared to an all-time high of RM5.76 in January this year — the price has been adjusted for a two-for-one bonus issue — from RM2.90 at end-2020. The stock lost its footing, sliding to 47.5 sen on Dec 23, down 89% YTD.
Saudee Bhd was another example of a pump-and-dump scheme. The shares of the frozen food processor shot up to a record high of RM1.19 on March 23 this year in response to news that it would supply frozen products to Greater China. The counter, however, headed south to a mere 5.5 sen on Dec 23.
Focus Dynamics is the largest shareholder of Saudee with a 21.61% stake, while Fintec Global Bhd ceased to be a substantial shareholder last August.
With a relaxation of fundraising rules, penny stocks were attracted to share placements to raise funds. Notably, the funds raised by companies such as XOX Networks Bhd (formerly known as Macpie Bhd) exceeded their market caps. (See also "A record RM8.1 bil raised via private placements in 2021" on Page 44.)
Some see trading in these stocks as akin to playing musical chairs. Investors have to be highly alert at all times as they don't know when the music will stop — as is the case now.
The content is a snapshot from Publisher. Refer to the original content for accurate info. Contact us for any changes.
Related Stocks
Comments