AirAsia says it is working on a plan to regularise its PN17 status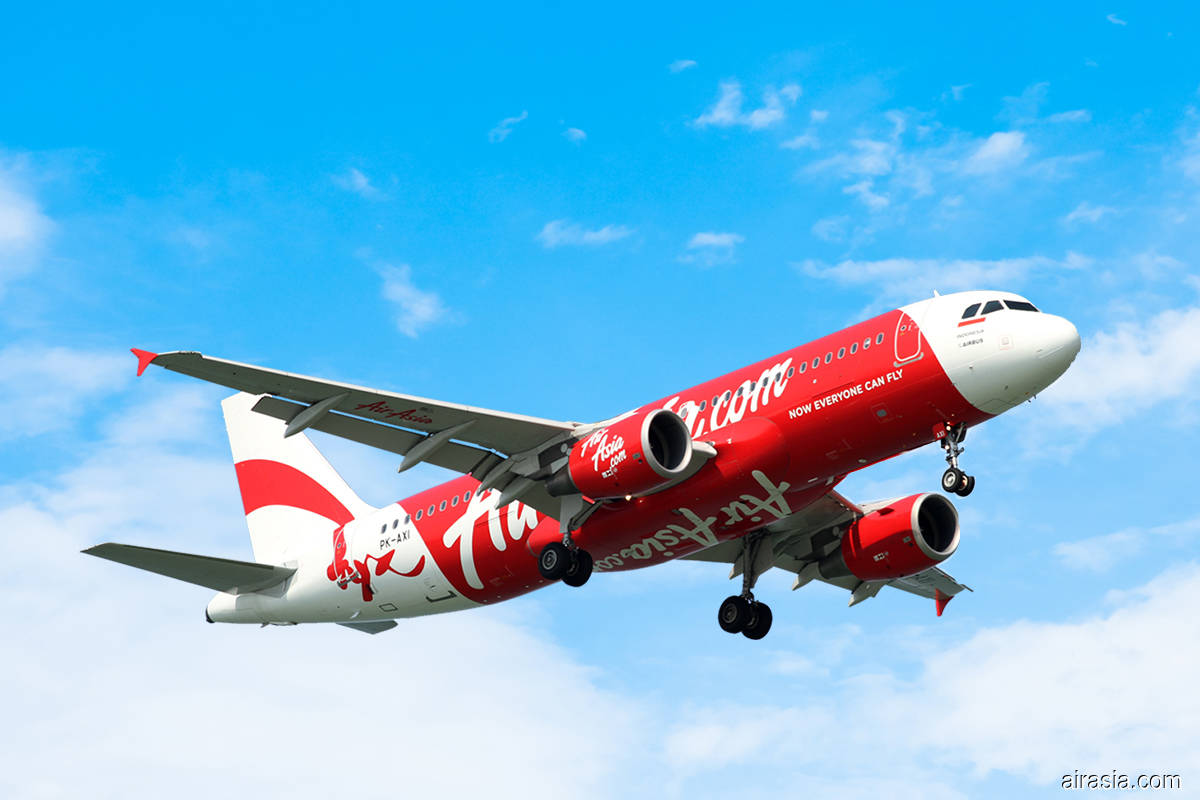 KUALA LUMPUR (Jan 14): AirAsia Group Bhd, which has been classified as a Practice Note 17 (PN17 company) after failing to secure an extension of relief period from the bourse, is now in the midst of formulating a plan to regularise its financial condition, its chief executive officer Tan Sri Tony Fernandes said.
In a statement, Fernandes said the group's PN17 status is a reflection of the current state of its balance sheet, which has been negatively impacted by the Covid-19 crisis.
"While we were provided with an 18-month relief period from July 8, 2020, and were subsequently not required to comply with the obligations in the listing requirements, we have undertaken various fundraising exercises to improve our liquidity position. We have also put in place a solid foundation to not only survive but recover from the effects of the pandemic stronger than ever in the near future," Fernandes said.
In particular, he noted that the company has raised over RM2.5 billion to date, including from a private placement of RM336.48 million in the first quarter of 2021.
"The renounceable rights issue of seven-year redeemable convertible unsecured Islamic debt securities (RCUIDS) was completed on Dec 31, 2021, raising another RM974,513,219.25 for the company. Between Jan 11, 2022 and Jan 13, 2022, the number of RCUIDS that have been converted into new AirAsia ordinary shares was 256,660,468, hence improving the shareholders equity of the company by a corresponding amount.
"Furthermore, we have  plans to raise up to RM400 million in additional capital this year. This will ensure sufficient liquidity to ride out the effects of the Covid-19 pandemic in 2022," said Fernandes.
He also reiterated that AirAsia is no longer just an airline that is solely reliant on airfares.
"We are an investment company with a portfolio of synergistic travel and lifestyle businesses, all of which are on track to become industry leaders in their respective fields in ASEAN. Our robust and diverse company portfolios will allow us to fast-track the regularisation of our financial position and affirm the strong viability of our business, moving forward. The cargo industry is booming and so is our logistics business Teleport, to meet this surging demand," Fernandes shared.
(More to come)
The content is a snapshot from Publisher. Refer to the original content for accurate info. Contact us for any changes.
Related Stocks
Comments