Sinovac recipients may yet salvage fully vaxxed status as booster rates hit frenzied pace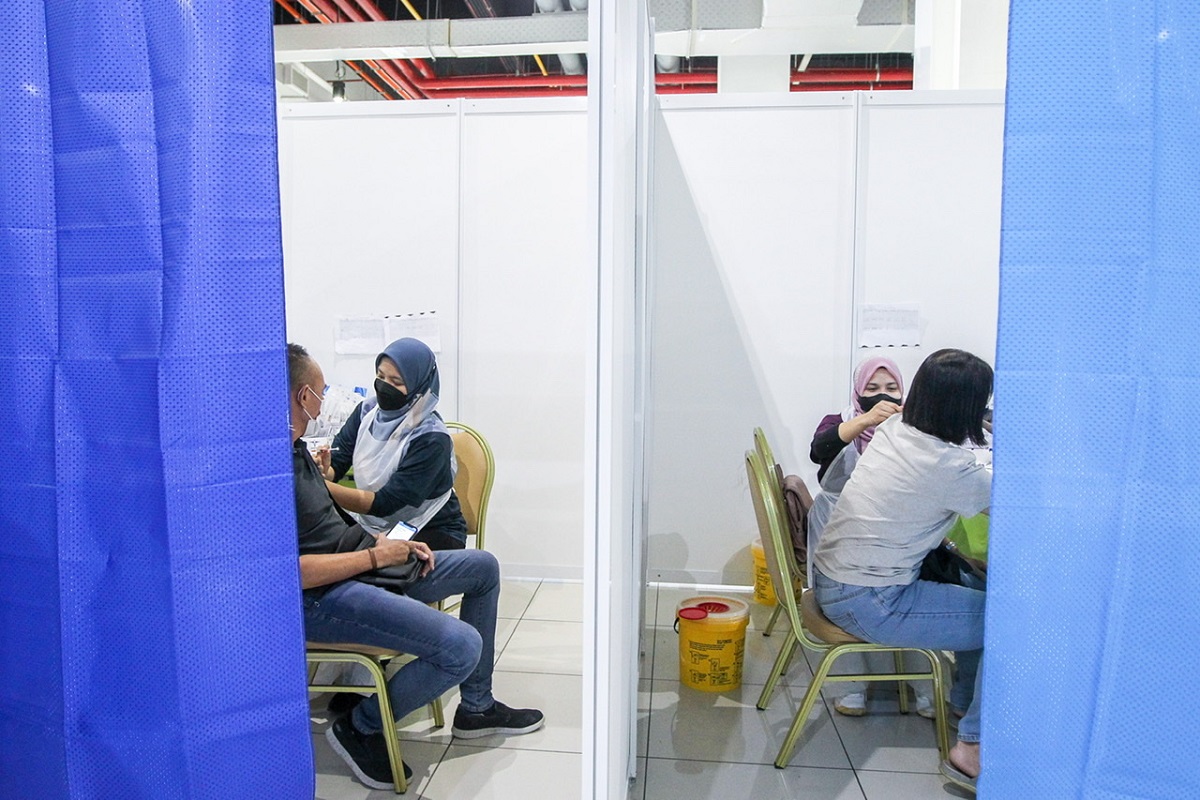 KUALA LUMPUR (Jan 15): The worry that people fully vaccinated with Sinovac's Covid-19 vaccine in Malaysia have yet to get their booster shots less than two months before their fully vaccinated status lapses on Feb 28 may be a distant mirage given the frenzied pace at which the country is now recording daily booster shot rates.
The official government website for data and insights on Covid-19 (CovidNow) reported that there were 9.04 million boosted individuals nationwide in Malaysia, while the daily booster shot rate was 232,124 as of Friday (Jan 14).
Citing CovidNow, health news portal CodeBlue on Thursday (Jan 13) said that as of Jan 11, there were 5.2 million boosted Sinovac recipients nationwide in Malaysia, while the remaining unboosted 48% — or 4.8 million of 9.995 million people double-vaccinated with the Chinese inactivated vaccine — have about 46 days left to get a third jab.
It said the most popular coronavirus vaccine combination in Malaysia is two doses of Sinovac followed by a booster with Pfizer's mRNA vaccine.
This Sinovac-Sinovac-Pfizer vaccine regimen accounted for about 4.4 million recipients, comprising 53% of 8.3 million boosted individuals in Malaysia as of Jan 11, followed by three Pfizer doses for 2.1 million adults (26%).
Follow our Covid-19 vaccination tracker to see where we are in the race to herd immunity.  
ProtectHealth CEO Anas Alam Faizli tweeted on Friday that daily Covid-19 booster shots increased 70% in the past fortnight.
"Nearly one million people were boosted this week from Jan 10-13. Malaysia's Covid Booster Rate Rises To 260,000 Daily Jabs," he said.
At the rate of more than 230,000 booster shots daily, the remaining Sinovac recipients can take relief that they may meet the deadline to be fully vaccinated.
Meanwhile, Health Minister Khairy Jamaluddin tweeted on Friday that as of midnight Thursday, almost nine million boosters have been administered.
"We are expected to surpass 10 million next week.
"As a result of our accelerated booster programme + SOPs, hospital capacity remains under control despite [the] surge of imported Omicron cases," he said.
Read also: 
4.8 mil Sinovac recipients at risk of losing fully vaxxed status — report
Repeating booster doses not a viable strategy – experts
Surveillance, reliable rapid testing, isolation remain critical to control Covid-19, says WHO expert
Cyprus discovers Covid-19 variant that combines Omicron and Delta — report
'Deltacron' likely due to lab contamination, say experts
The content is a snapshot from Publisher. Refer to the original content for accurate info. Contact us for any changes.
Comments