Brokers Write: Off to a good start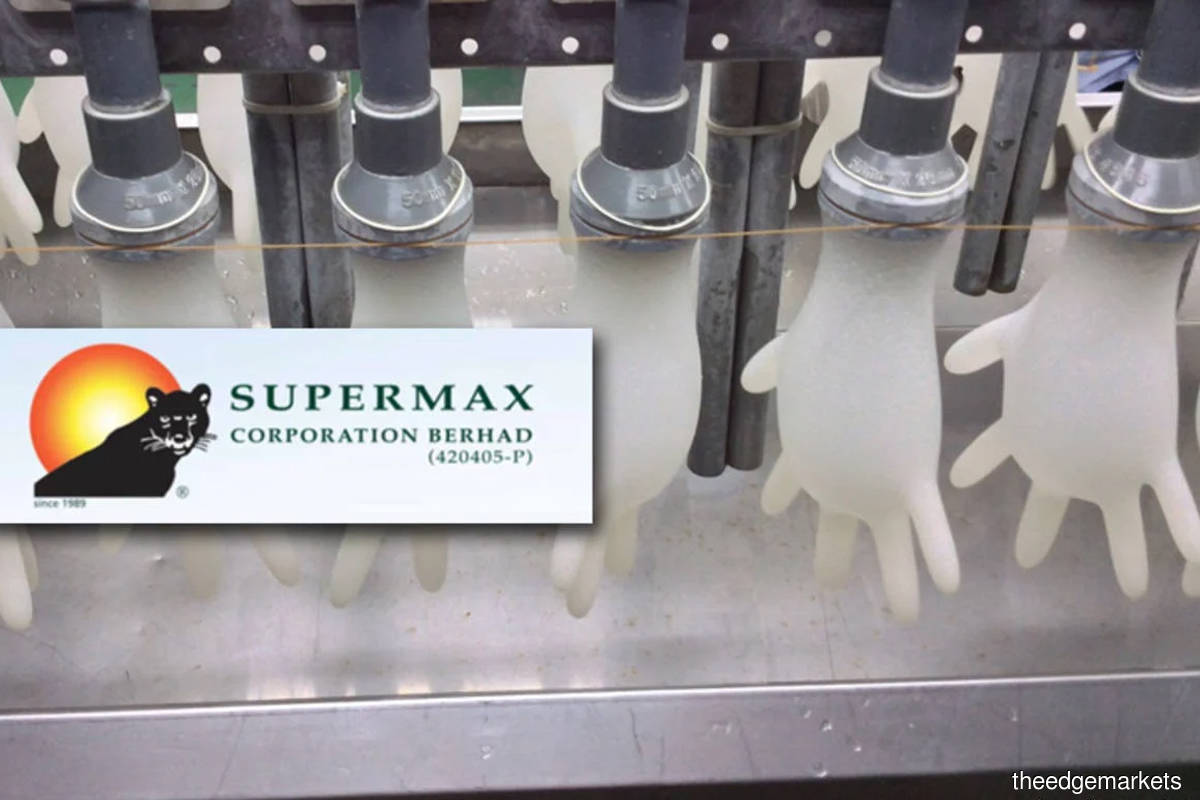 THE FBM KLCI did not perform well in 2019 and 2020. The Dow Jones Industrial Average (Dow) did well in 2019 with an increase of 22.34%, while the FBM KLCI was in a downward trend at -6.02%. Despite the market downturn, investors and fund managers in Malaysia who had participated in the right sectors had performed well. For example, Dana Makmur Pheim, an Islamic balanced fund, made a good annual return of +18.09% versus the benchmark +3.79% in 2019.
Contributing to Dana Makmur Pheim's performance in 2019 were stocks such as Greatech Technology Bhd (+293.44%), Able Global Bhd (+88.9%), Hibiscus Petroleum Bhd (+11.87%) and Datasonic Group Bhd (+275.92%). The Dow and Nasdaq Composite had a good run in 2019 and continued to rise at the beginning of 2020. In fact, we felt that the Dow and Nasdaq had done too well, and in early 2020, Pheim decided to raise cash as we thought that the US market was way above its intrinsic value. From February to March 2020, Dana Makmur Pheim reduced its equity exposure to a level that was much lower than our threshold of 60% for balanced funds.
The Dow crashed between Feb 12, 2020, and March 23, 2020, as the Covid-19 pandemic took hold, and the whole world followed. Thanks to Pheim's practice of value investing, in combination with its investment philosophy of "Not Fully Invest at All Times", Pheim had cash on hand to buy many stocks at great discounts. Pheim believes that market crisis creates problems, but it also provides opportunities. As a result, Dana Makmur Pheim made good returns in 2020, gaining +17.34% versus the benchmark +6.76% for 2020.
2020 was a bumper year for rubber glove stocks. It was also one of the best years for Pheim as we benefitted from our investments in rubber glove shares. During the Covid-19 crisis, one of the rubber glove counters (Supermax Corp Bhd) went up by more than 1,000% in less than four months in 2020, hitting a high of RM23.91, or an adjusted price of RM11.96 on Aug 7, 2020. The share price scaled to such highs that we realised the stock was way above our comfort level in terms of valuation. Only a few months earlier, we had bought the shares at less than RM1 apiece. During the super bull market for rubber glove stocks, Supermax was the top performer among the top four rubber glove companies in Malaysia. Interestingly, it also outperformed Tesla (among the best-performing US stocks) by a big margin during most months of the second half of 2020. We managed to sell some of our positions in Supermax before and after the stock's peak at RM23.91 on Aug 7, 2020. Our selling prices ranged from RM21.30 to RM21.55, or RM10.65 to RM10.78 per share after adjusting for the 1:1 bonus issue in August 2020. We decided to sell even though some brokers were very bullish on the stock at the time, with some saying that it would continue to climb.
Following our decision, we received many comments from our stakeholders and brokers asking us why we had sold the shares at the time when the whole market was still very bullish on the sector. We sold our last batch of Supermax shares in the middle of November 2020 at lower prices, ranging from RM7.52 to RM8.14, when the company reported rising profits. However, we were prudently right when Supermax ended 2020 at a price that was more than 50% off from its peak. Supermax closed on Dec 31, 2020, and Nov 30, 2021, at RM5.37 and RM1.83 respectively. Rubber glove shares provided us with a big break, giving us substantial profit when the overall Malaysian market was bad. Clearly, Supermax was the stock that best performed for Dana Makmur Pheim in 2020.
Other stocks that had contributed significantly to other portfolios or Dana Makmur Pheim in 2020 were Greatech Technology, Comfort Gloves Bhd, Able Global, Mega First Corp Bhd, AME Elite Consortium Bhd, Inari Amertron Bhd, Nickel Asia Corp (from the Philippines), Pax Global Technology Ltd (Hong Kong) and China Modern Dairy Holdings Ltd. An Indonesian stock in our portfolio, PT M Cash Integrasi, also did very well. We bought the stock when it was priced from IDR961 to IDR1,380 in June 2020. M Cash closed at IDR3,990 on Dec 31, 2020, representing a gain of 189.1% to 315.2% in less than seven months. The counter closed at IDR13,175 on Nov 30, 2021, a 1,271% appreciation from IDR961.
Another fund of ours, Pheim Asia ex-Japan Fund, also had a good year in 2020. The fund registered a return of 28.24% versus the MSCI Asean ex-Japan's 20.35%. The performing stocks for 2020 were Pax Global Technology, China Modern Dairy Holdings, M Cash, Supermax, Greatech Technology, Datasonic Group and Nickel Asia. The fund bagged all three Refinitiv Lipper Fund Awards for the 3-year, 5-year and 10-year periods under the Equity Asia Pacific ex-Japan category for the Malaysia universe.
Our good performance in 2019 and 2020 helped us build up momentum for 2021. Our offshore fund, Pheim SICAV-SIF Asean Emerging Companies Fund, did well in 2021, registering a year-to-date November 2021 return of +16.51% versus the FTSE All World Asean Index's return of -2.00%. This fund benefitted from the good performance seen in a few of our stock picks, including M Cash (+230.2%), PT NFC Indonesia (+310.2%), PT Integra Indocabinet (+31.7%), PT Digital Mediatama Maxima (+1,073.7%), Ho Chi Minh City Development JS Commercial Bank (+60.5%) and Inari Amertron (+56.0%).
In view of the high market price-earnings ratio of the US markets, low interest rate environment, high commodities prices and rising inflation in the US, as well as the continuing geopolitical tensions, we are cautious and selective in our investment choices that must meet our tighter investment criteria.
Sector-wise, we are looking for opportunities in e-commerce, e-learning, software, cybersecurity, automation, digitalisation, artificial intelligence, commodities, furniture manufacturers, renewable energy, property development and construction, technology, electric vehicles and EV car batteries, 5G and healthcare. These are industries with a bright future; hence, as long as the stock picks within these industries are undervalued and meet all our investment criteria, they should be able to do reasonably well in the long run.
Dr Tan Chong Koay is the founder, executive chairman and chief strategist of Pheim Asset Management Sdn Bhd. The views in this article are his own and may not represent the house view of the company. Past performance is not indicative of future results. All investments are subject to investment risks; please consult your adviser to be fully aware of these risks.
The content is a snapshot from Publisher. Refer to the original content for accurate info. Contact us for any changes.
Related Stocks
Comments