Rental Market: Serene neighbourhood in Ulu Kelang sees healthy rental rates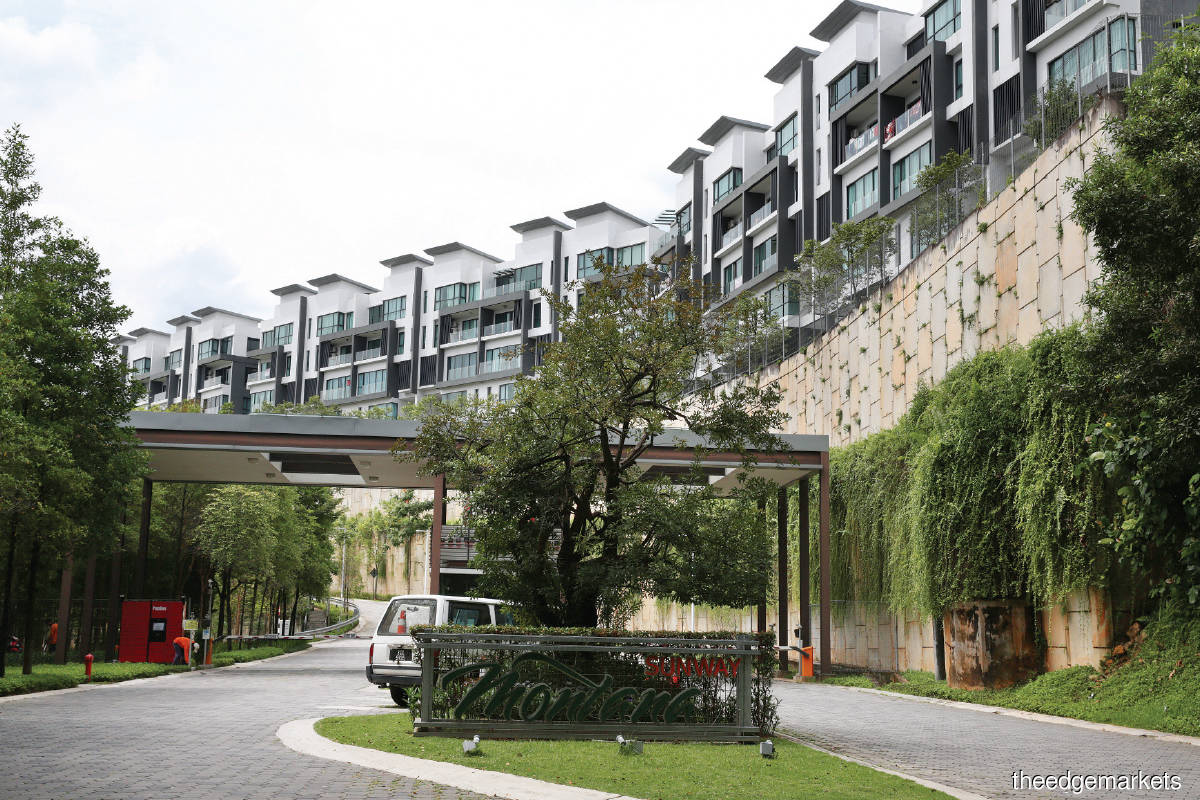 Formerly a rubber plantation called Hawthornton Estate, Taman Melawati — also known as Melawati — was developed in the 1970s by Negara Properties (M) Bhd, now a wholly-owned subsidiary of Sime Darby Property Bhd.
Located in Ulu Kelang, the mature neighbourhood was positioned as a tranquil residential park development set against scenic greenery and the Klang Gates Quartz Ridge, a popular hiking spot. As the area slowly developed, other property companies began to make their mark there, including MKH Bhd, Mitraland Group, Selangor Dredging Bhd, Sunway Property and Nadayu Properties Bhd.
According to Rahim & Co International Sdn Bhd director of research Sulaiman Saheh, Melawati falls under the jurisdiction of the Ampang Jaya Municipal Council, along with Pandan Indah, Ampang and Kawasan Pemeliharaan. At its borders are Wangsa Maju, Taman Melati, Bukit Antarabangsa and Setiawangsa.
Located near the township are Melawati Mall, KL East Mall, AEON BiG, Giant Hypermarket, Setapak Central, Wangsa Walk Mall, SMK Taman Melawati, the Malaysian Institute of Art, the International Islamic School of Kuala Lumpur, Fairview International School, Tunku Abdul Rahman University College and Columbia Asia Hospital.
"Melawati has established itself as a hidden gem with a successful mix of commercial and residential components, supported by a thriving community with spillover benefits from nearby neighbourhoods such as Wangsa Maju, Setiawangsa, Gombak, Ampang and the Kuala Lumpur city centre. It is about a 20-minute drive from major city centre points such as Suria KLCC," says Sulaiman.
The Ampang-Kuala Lumpur Elevated Highway and Duta-Ulu Kelang Expressway have enhanced Melawati's accessibility to other parts of the city and the western suburbs — in addition to the north-south access provided by the Middle Ring Road 2 — increasing the attractiveness of the township and other areas in the eastern suburbs.
Metro Homes Realty Bhd executive director See Kok Loong says the area is also linked to Jalan Genting Kelang and the Kuala Lumpur-Karak Expressway, as well as located close to four light rail transit stations — Taman Melati, Gombak, Wangsa Maju and Sri Rampai.
Demand for properties in the area
Sulaiman says rental activity and prices in Melawati have held up well despite the challenging conditions exacerbated by the pandemic. Its strong population base is fuelled by the maturity of its neighbourhoods, and with its accessibility, there continues to be demand for properties in the area.
"The vacancy rate in Melawati is very low at less than 5% for both residential and commercial properties. People prefer to buy or rent units there because it is a mature township and is of a relatively higher class than neighbouring areas like Taman Permata and Lembah Keramat," says See.
According to Sulaiman, shopping malls in the vicinity such as Melawati Mall and KL East Mall see occupancy rates of 70% to 80% while those of the surrounding shopoffices in Jalan Negara and Jalan Bandar are about 90%. "The Melawati Corporate Centre, however, has seen a slower uptake since its completion in 2017 as it has to compete with the immediate surrounding shopoffices as well as the nearby Melawati Mall, where there are tenants only on the ground and first floors."
Residential property prices in the area range from RM380 to RM560 psf, says Sulaiman. "Prices have been increasing steadily with several newer projects offering better facilities and designs that appeal to buyers with more sophisticated demand."
Data provided by Rahim & Co show that units at The Ridge, Serini Melawati, Platinum Hill PV 8, Saville @ Melawati and Sunway Montana with built-ups of 633 to 4,600 sq ft command monthly rents of RM1,400 to RM6,200, offering yields of 4% to 6% per annum.
See says the 2-storey intermediate terraced houses in Jalan A3 command rent of RM1,500 per month with yields of 2.2% to 2.5% per annum, while the 2-storey shopoffices in Jalan Bandar 3 are rented out at RM6,000 to RM8,000 a month, yielding 4.5% to 4.7% a year.
"Be it for rent or sale, the main contributing factors are similar to those of areas and properties that see high demand. These factors include a strategic location, easy access via roads and public transport, the presence of educational institutions, a selection of commercial spots and shopping malls nearby and a thriving community environment that maintains and improves the liveliness of the area," says Sulaiman.
Popular with buyers and renters
With the completion of new developments and expansion of roads linked to the area, Sulaiman believes Melawati has the potential to grow further as a hotspot for renters and buyers looking for a greener and more mature residential environment that is within the vicinity of the city centre.
"Further complementing the growing urbanisation of the area are new shopping malls and an upcoming international school as part of Sime Darby Property's KL East development. Being in close distance to the Plaza Toll Gombak that services the Karak Expressway adds an interstate access point for residents of Melawati," he says.
Sulaiman opines that properties in Melawati will continue to be highly sought after as the area is peaceful and houses are still affordably priced. There is also the presence of notable commercial entities, educational institutions and recreational activities. In terms of potential renters, the neighbourhood benefits from the spillover from Wangsa Maju, Setiawangsa, Setapak and Gombak.
See foresees more people renting units in Melawati for the next two to three years rather than buying as the pandemic has affected the livelihoods of many Malaysians, and they may not want to commit to big-ticket items at present. Banks are also more cautious when approving housing loans.
"The outlook for Melawati appears positive. The prices of residential and commercial properties in the area will continue to increase, owing to the lack of viable land in the vicinity for development," he says.
The content is a snapshot from Publisher. Refer to the original content for accurate info. Contact us for any changes.
Related Stocks
Comments