GenM, Serba Dinamik, AirAsia, TNB, Hartalega, Yinson, Supermax, BAT Malaysia, F&N, Rhone Ma, CI Holdings, YTL Power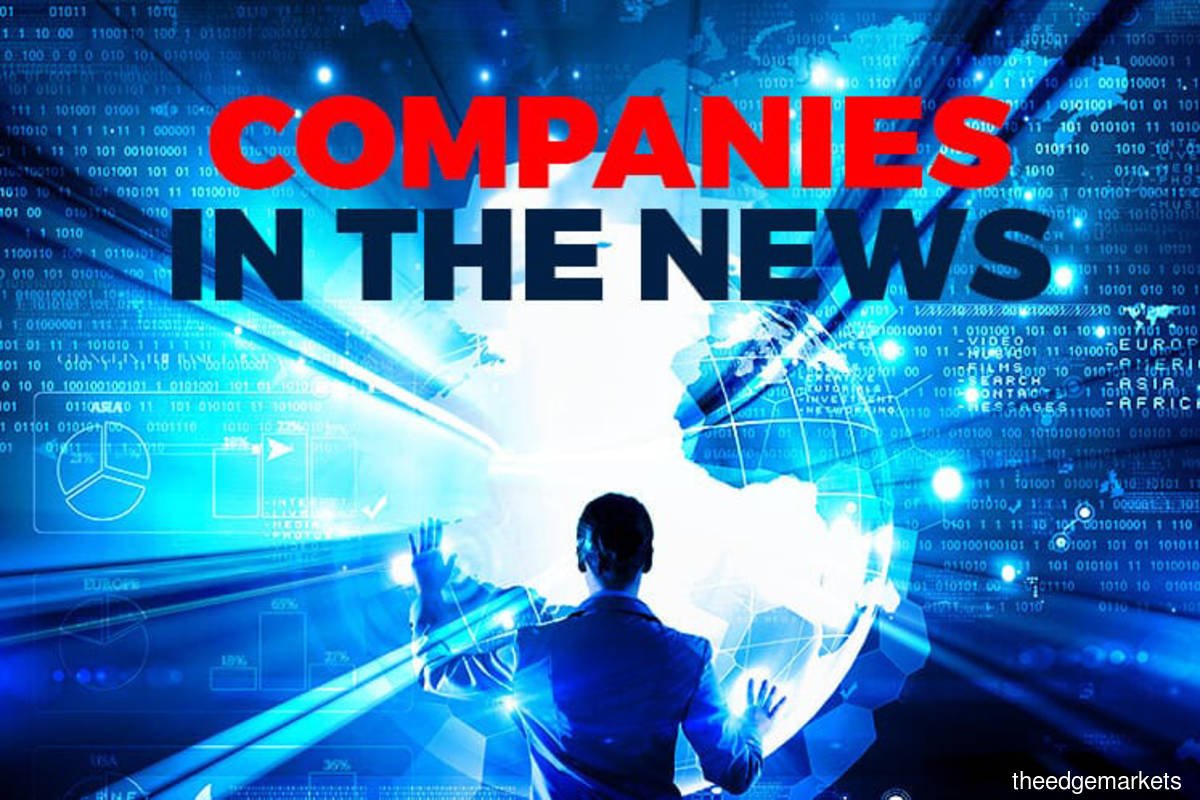 KUALA LUMPUR (Feb 8): Based on corporate announcements and news flow on Tuesday (Feb 8), companies that may be in focus on Wednesday (Feb 9) include Genting Malaysia Bhd, Serba Dinamik Holdings Bhd, AirAsia Group Bhd, Tenaga Nasional Bhd, Hartalega Holdings Bhd, Yinson Holdings Bhd, Supermax Corp Bhd, British American Tobacco (Malaysia) Bhd, Fraser & Neave Holdings Bhd, Rhone Ma Holdings Bhd, CI Holdings Bhd, and YTL Power International Bhd.
Genting Malaysia Bhd's (GenM) operating unit Resorts World Genting's Genting SkyWorlds Theme Park in Malaysia officially opened on Tuesday (Feb 8). The outdoor theme park cost the group some US$800 million (RM3.3 billion).
The High Court has dismissed the bid by Serba Dinamik Holdings Bhd — whose securities have been suspended from trading since Oct 22 last year — to bring in Securities Commission Malaysia and Bursa Malaysia Securities as parties in its injunction application. The court set Feb 16 to hear the interim injunction application to block the release of the fact-finding update (FFU) on its financials by special independent reviewer Ernst & Young Consulting Sdn Bhd. However, on Monday (Feb 7), another High Court ordered Serba Dinamik to reveal the FFU, thus the group will have to reveal it by Wednesday (Feb 9), unless it obtains a stay from the court.
AirAsia Group Bhd is changing its name to Capital A Bhd effective Thursday (Feb 10), according to Bursa Malaysia Securities Bhd. The company's securities will be traded under new stock short name "CAPITALA". Its seven-year redeemable convertible unsecured Islamic debt securities will be quoted as "CAPITALA-LA" and its warrants which expire in 2028 "CAPITALA-WA".
Tenaga Nasional Bhd (TNB) confirmed that the High Court has allowed with cost the government-controlled utility's judicial review application to set aside or invalidate the Inland Revenue Board's notice of additional assessment for tax amounting to RM1.81 billion for 2018.
Hartalega Holdings Bhd reported a 74.6% decline in net profit to RM259.06 million for its third quarter ended Dec 31, 2021, from RM1 billion a year prior, after a record breaking run of higher average selling price (ASP) for its gloves throughout the pandemic. Revenue declined 52.8% to RM1.01 billion from RM2.13 billion due to the normalisation of ASP and sales volume as demand dipped amid an increase in supply by major and new glove entrants. The glove maker declared a second interim dividend of 14.8 sen per share to be paid on March 9.
Yinson Holdings Bhd said the final acceptance of the group's estimated US$5.2 billion (RM21.7 billion) floating production storage and offloading (FPSO) contracts with Brazil national oil company Petrobras is expected to take place in the fourth quarter of 2024 and that the FPSO, which will be based offshore Brazil, is expected to commence operations upon achieving final acceptance.
Supermax Corp Bhd has expanded its remediation plan to include former direct hire and contract workers who left the company before Oct 1, 2019. The group has recently rolled out a new and comprehensive policy to strengthen its human resource management and migrant worker policies and practices.
British American Tobacco (Malaysia) Bhd's (BAT Malaysia) net profit for the fourth quarter ended Dec 31, 2021 dipped 1.74% to RM71.46 million from RM72.72 million in the same period a year earlier owing to higher operating and tax expenses. Quarterly revenue, however, rose 30.54% to RM861.89 million from RM660.23 million, underpinned by increases in volume and share of market. The group declared a fourth interim dividend of 27 sen per share to be paid on March 4.
Higher raw material costs ate into Fraser & Neave Holdings Bhd's (F&N) earnings in the first financial quarter ended Dec 31, 2021, on top of the estimated loss of RM41.5 million caused by flash floods and foreign exchange loss. The food and beverage manufacturer's net profit dropped 32% to RM92.95 million from RM136.81 million a year prior. Quarterly revenue, however, grew 2.17% to RM1.106 billion from RM1.083 billion amidst the recovery of economic activities in its core markets.
Rhone Ma Holdings Bhd plans to undertake a private placement of 10% of its issued shares to raise between RM13.45 million and RM18.84 million to fund the setting up of a milk processing plant and for working capital purposes. Rhone Ma hopes to use RM7.5 million of the proceeds to build the plant with a capacity of 14.4 million litres per year in Kapar, Selangor by the third quarter of 2025. The animal feed producer will use another RM2.5 million of the proceeds for marketing expenses, while the balance will go towards working capital.
CI Holdings Bhd's net profit rose 34.48% to RM29.5 million in the second quarter ended Dec 31, 2021, from RM21.93 million a year earlier, as a result of the restructuring of its operations and the revamping of credit terms and policies. Quarterly revenue climbed 40.94% to RM958.78 million from RM680.3 million, underpinned by a strong ringgit against the US dollar and increase in average olein price. The group declared a dividend of 12 sen per share.
YTL Power International Bhd is disposing of its entire 33.5% equity interest in Australia's ElectraNet Pty Ltd for A$1.03 billion (RM3.06 billion), as the group looks to realise gains from the two-decade-old investment. The group said the stake sale by its wholly-owned indirect subsidiary YTL Power Investments Ltd (YTLPIL) to Australian Utilities Pty Ltd also includes 3,300 shareholder loan notes, 2,550 preferred loan notes and 26.28 million subsidiary shareholder loan notes issued to YTLPIL.
The content is a snapshot from Publisher. Refer to the original content for accurate info. Contact us for any changes.
Related Stocks
Comments