More positive surprises in 4Q earnings, but uncertainties remain as troops roll into Ukraine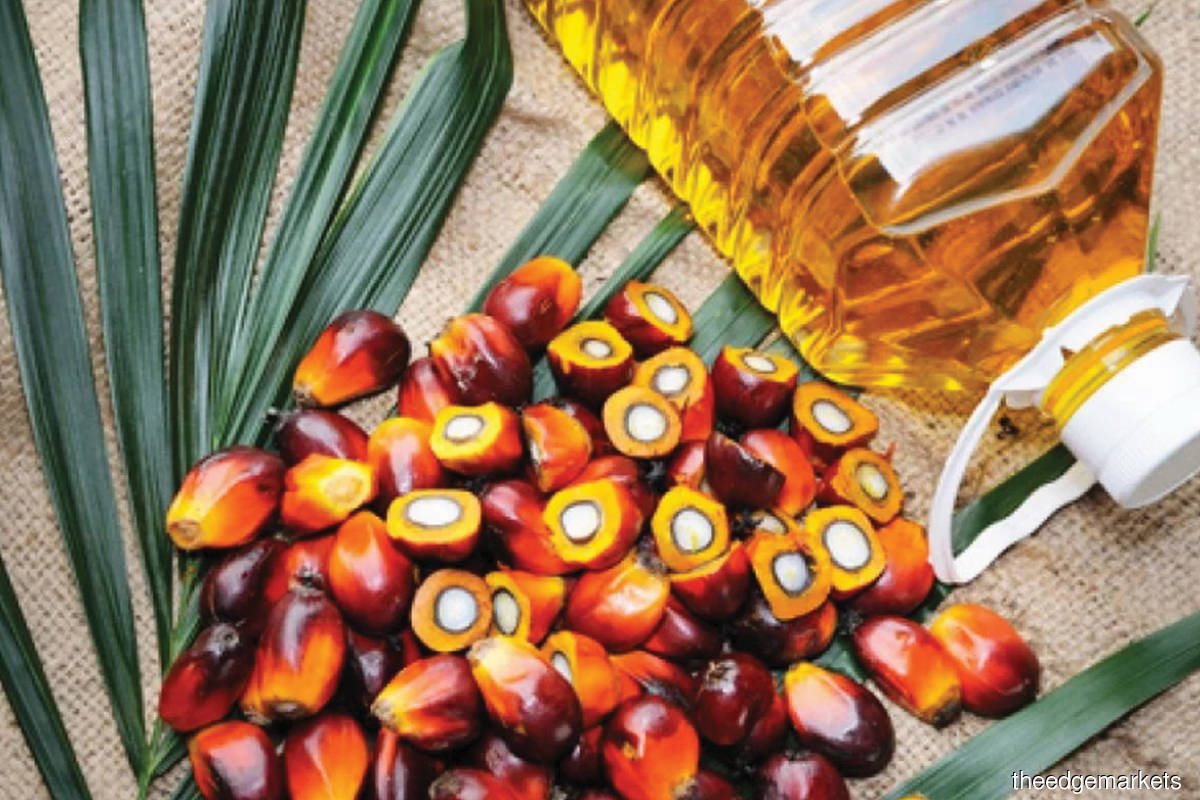 A long list of companies enjoyed an earnings boost in the fourth quarter of 2021 (4Q2021) as the lockdown was lifted and more economic activities returned to normal.
However, the Russia-Ukraine crisis in Europe could be a speed bump along the recovery path as the crossfire will worsen supply-chain disruptions, especially for commodities, as the two countries are major producers of minerals, metals and agricultural goods. This raises the concern that higher production costs, which were already on the rise prior to the crisis, will eat into companies' profitability.
"While almost all companies under our coverage do not have direct exposure to Russia or Ukraine, we believe that the indirect impact of rising commodity and raw material costs will have a slightly negative impact on the consumer, glove, media and property sectors.
"Meanwhile, the impact is neutral on the automotive, banking, EMS [electronics manufacturing services], insurance, healthcare, power, REITs [real estate investment trusts], telecommunications and technology sectors," says Alan Lim Seong Chun, head of equity research at AmInvestment Bank.
"Despite having a low exposure [to Russia and Ukraine], this conflict still has a strong impact on Asean," says Lim in a March 3 report.
He says agriculture players will feel the impact as Asean imports 9.7% of its fertilisers from Russia, and disruptions to fertiliser supplies will raise prices and hamper productivity.
The electronics segment will also be impacted, although Vietnam will be the most affected as it exports US$1.5 billion worth of electrical machinery and equipment to Russia.
Ever since Russia massed its armed forces on the border with Ukraine over a year ago, Brent crude has been on an upward trend, from US$66 per barrel in March 2021 to the current level of around US$110/bbl.
The rising crude oil price adds to the rising costs of logistics and production costs of many manufactured items. The crisis will also cause the price of wheat, corn and sunflower oil to rise as both Russia and Ukraine are considered the world's breadbaskets.
4Q2021 largely meets and exceeds expectations
For earnings performance in the fourth quarter of 2021, the percentage of companies exceeding analysts' expectations increased as economic activities started to normalise after various stages of Movement Control Orders (MCOs) for more than six months.
According to CGS-CIMB Research analysts, Ivy Ng Lee Fang and Nagulan Ravi, 40% of the 128 companies under the firm's coverage beat expectations during the quarter, compared with just 31% in the preceding quarter.
"This is broadly in line with our view of stronger 4Q earnings as companies benefit from a pickup in economic activities after the ban on interstate travel was lifted in October 2021. 4Q earnings were also boosted by stronger-than-expected commodities prices," says a March 3 report by CGS-CIMB.
Kenanga Research too noticed that a higher percentage of companies had outperformed their expectations in 4Q2021 compared with 3Q2021. In a March 2 report, the research firm says 31% of the companies under its coverage beat expectations, versus 27% in 3Q2021.
Meanwhile, PublicInvest Research found 29.2% of the stocks under its coverage exceeded expectations. It comments that analysts' pessimism then and underestimation of the strength of crude palm oil (CPO) prices are the reasons for the overperformance.
"Consensus also appears to have underestimated the strength of CPO prices and their effects on profitability. Surprises were also seen in property and banks, with these three cyclical (and fundamentally important barometers of economic health) sectors providing the bulk of earnings surprises, consensus and ours alike," PublicInvest Research says in its results review.
Analysts' pessimism also translates into a higher earnings revision ratio.
CGS-CIMB says its earnings revision ratio — the percentage of companies that reported earnings that exceeded expectations versus the percentage of companies that reported disappointing earnings — increased from 0.93 times in 3Q2021 to 1.7 times in 4Q2021.
"Based on our records from the past nine years, the revision ratio in 4Q averaged around 0.75 times. As such, the 4Q2021 revision ratio of 1.7 times is significantly better than the historical trend, which is positive as analysts have been cautious on their earnings projections," the analysts say in the report.
Sectoral-wise, the plantation sector performed much better in 4Q2021 due to the strong rally of CPO prices. The Malaysian CPO price for local delivery averaged RM5,154 per tonne in 4Q2021, compared with RM4,413 in 3Q2021 and RM3,340 in 4Q2020.
According to PublicInvest, 75% of the plantation companies under its coverage (six out of eight) beat their earnings forecasts in 4Q2021. And assuming the current CPO price remains elevated, it expects the sector to continue to see strong earnings in 1H2022.
The issue of labour shortage among plantation companies also does not seem to have affected their production, with about 62% of the plantation companies under PublicInvest's coverage reporting stronger fresh fruit bunch production during the quarter.
Meanwhile, the banking sector enjoyed robust earnings growth in the final quarter of 2021 as banks enjoyed better loans growth coupled with higher sequential net interest margins (NIMs), being the beneficiary of re-pricing of assets, according to Kenanga Research.
"As the economy continues to recover without disruption, demand for loans is expected to pick up and its growth may mitigate any NIM erosion from the ongoing competition of deposits. Most banks anticipate at least one OPR [overnight policy rate] hike in the second half of 2022 and this should translate into a slight bump to annualised NIMs thereafter.
"We anticipate non-interest income to stabilise from the industry-wide decline in CY2021 as we operate in a more normalised trading and investing landscape. Dividend payments are also mostly back to pre-Covid levels, indicating that soundness in capital management has recovered," the firm states.
During the reporting season, all four banks under Kenanga Research's coverage performed above expectation. These are Affin Holdings Bhd, AMMB Holdings Bhd, Hong Leong Bank Bhd and Alliance Bank Malaysia Bhd. (See also "Banks bounce back but not out of the woods yet, say analysts" on Page 22.)
For the oil and gas (O&G) sector, PublicInvest says quarterly results for the companies it tracks were mostly in line with its expectations, except for Dayang Enterprise Holdings Bhd and Uzma Bhd.
Dayang's lower revenue in 4Q2021 had been anticipated, but profit was dragged by additional depreciation charges of RM45.6 million, owing to changes in the "useful life" computation for eight of its anchor handling tug supply vessels (AHTS) from 25 years to 15 years.
Meanwhile, the research firm notes that Uzma's lowest revenue in four years is mainly due to delays in three projects.
"While FY2022 earnings are likely to be stronger, we err on the side of caution and account for lower replenishment assumption and operational efficiencies, given stricter compliance to SOPs [standard operating procedures], and trim FY2022/23 earnings by 30% on average for both Dayang and Uzma," says PublicInvest.
It believes that attention is now focused on Hibiscus Petroleum Bhd as a direct proxy to oil price movements. With crude oil price trading at above US$90/bbl, there is a likelihood the group will secure notably higher prices from the sale of its oil, the research outfit says.
PublicInvest also believes that the sector's earnings for FY2022 will still see improvement on a year-on-year basis, on the back of higher workforce capacity, as well as from the easing of Covid-19 SOPs, which should lead to improved profit margins.
"Top line is also expected to grow as more significant work orders are available in the market, particularly in upstream-related activities involving production enhancement, wells and plant maintenance as well as hook-up and commissioning," PublicInvest writes in the review.
Cukai Makmur will be a negative this year
Besides the disruptions to the global economy brought by the Russia-Ukraine crisis, corporate earnings in 2022 will also be impacted by the implementation of Cukai Makmur, which will affect some of the largest companies on Bursa Malaysia.
"We forecast that the KLCI's net profit-to-nominal GDP growth ratio will be 0.3 times for 2022F. We expect net profit growth for KLCI to be negative in 2022F due to higher taxes (Cukai Makmur)," states CGS-CIMB in its report.
FBM KLCI's net profit-to-nominal GDP growth ratio jumped to 4.5 times in FY2021, the highest level in more than 20 years, according to CGS-CIMB's estimates.
Notably, Malaysia's GDP rebounded with a growth of 3.1% in 2021 compared with a 5.6% contraction in 2020. On a quarterly basis, the domestic economy had an uneven year last year, with a sharp 16.1% rebound in the second quarter that was followed by a 4.5% contraction in the third quarter due to the third round of MCO to contain the Covid-19 pandemic.
Nevertheless, CGS-CIMB had raised its FBM KLCI target for end-2022 to 1,622 points, based on a 12-month forward price-earnings ratio of 14.5 times, which is 1.5 standard deviation (SD) below its historical three-year moving average mean PER of 16.2 times, from 1,612 points previously.
The changes to its FBM KLCI target are to reflect its earnings revisions post-4Q2021 results season.
"We continue to value the market at a 1.5 SD discount to its historical three-year average PER to reflect potential earnings risks for higher taxes and potential inability to fully pass on rising costs and supply-chain disruption, as well as political instability as GE15 could be called in 2022," the firm states.
PublicInvest also raised its FBM KLCI year-end 2022 target to 1,620 points, from 1,590 points previously, on 16 times multiple to FY2022 earnings. The upward adjustment in the heavily weighted plantation and banking sector earnings had led to the raised target for 2022.
"We see a fairly decent 2022 and maintain our calls that the market will continue to be a trading-oriented one, with outperformance likely to come from a bottom-up approach yet again. Any significant market weakness should be taken as an opportunity to accumulate," says PublicInvest.
It suggests a mix of cyclical stocks to capture upsides from full economic re-opening and business normalcy, as well as stocks that are likely to see multi-year growth stories.
Among the stocks are Malayan Banking Bhd, which is expected to benefit from economic recovery and interest rate hikes; Inari Amertron Bhd, as a proxy to stronger 5G adoption globally; SKP Resources Bhd, Hibiscus Petroleum, D&O Green Technologies Bhd, Kawan Food Bhd, Able Global Bhd, Telekom Malaysia Bhd, Gamuda Bhd and Dialog Group Bhd.
Meanwhile, Kenanga Research assigned "outperform" calls to Alliance Bank, GHL System Bhd, Kelington Group Bhd, Padini Bhd and RHB Bank Bhd. The firm also has "outperform" calls on AEON Co (M) Bhd, Dayang Enterprise, MBM Resources Bhd, Press Metal Aluminium Holdings Bhd, TSH Resources Bhd and Uzma.
For CGS-CIMB, Astro Malaysia Holdings Bhd, Carlsberg Brewery (M) Bhd, Hong Leong Bank, Genting Malaysia Bhd, Dagang Nexchange Bhd, Kuala Lumpur Kepong Bhd, Malaysia Airports Holdings Bhd, Malaysian Pacific Industries Bhd, Mr DIY Group Bhd, MY EG Services Bhd, Petronas Chemicals Group Bhd, QL Resources Bhd, Sime Darby Property Bhd, UMW Holdings Bhd and Yinson Holdings Bhd are its picks among the big and mid-cap stocks.
The content is a snapshot from Publisher. Refer to the original content for accurate info. Contact us for any changes.
Related Stocks
Comments