Affin Hwang upgrades MSM, deems stock undervalued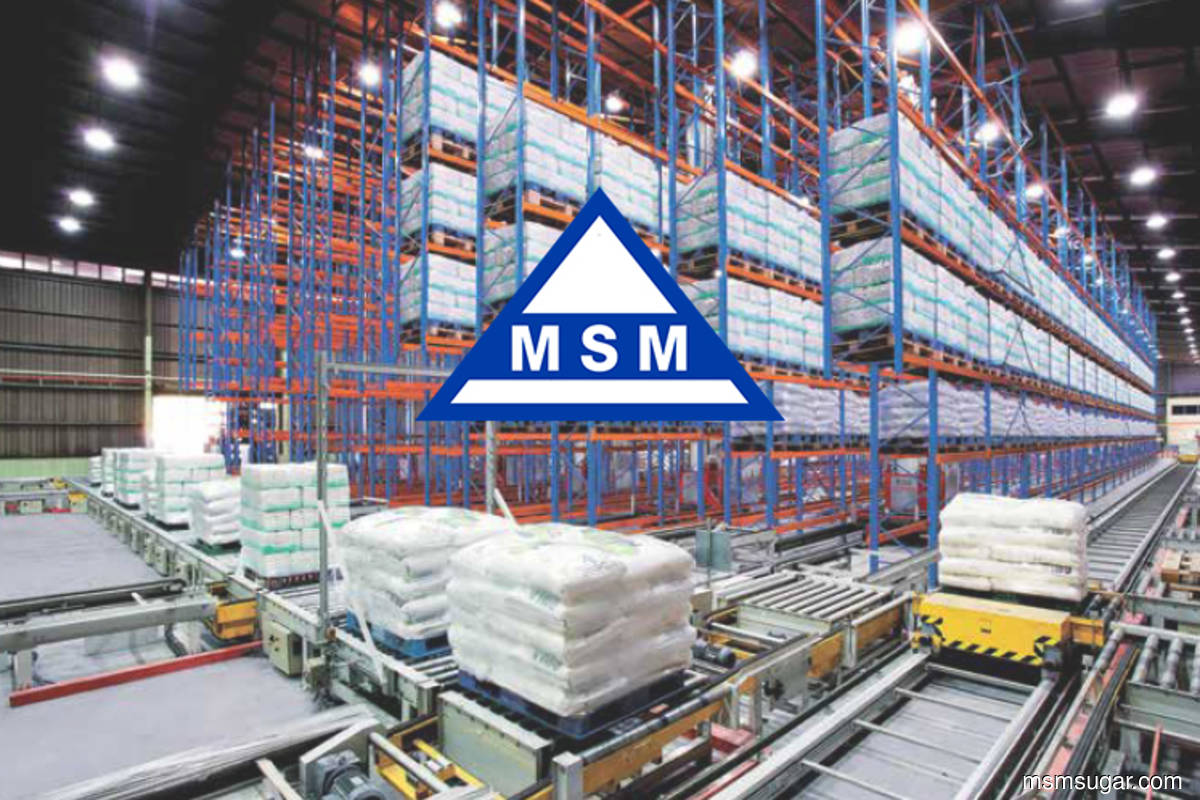 KUALA LUMPUR (April 4): Affin Hwang Investment Bank on Monday (April 4) upgraded MSM Malaysia Holdings Bhd to "buy" from "sell" as it sees the stock as undervalued.
"MSM's share price hit a trough after plunging 48% since December 2021 till early March 2022. Since then, the stock has recovered around 41% over the past few weeks, trading at 0.4 times forward price-to-book (P/B), which is -1 standard deviation (SD) below its five-year forward mean P/B. At current levels, we find the stock to be undervalued," its analyst Damia Othman said in a note.
At 10.59am on Monday, MSM had gained one sen or 1.05% to 96.5 sen. It earlier rose to a high of 97 sen. Over the past one year, the counter has tumbled 46.7%.
Meanwhile, Damia projected MSM's core earnings to return to the black at RM47.3 million for the financial year ending Dec 31, 2022 (FY22) from a core net loss of RM16.1 million for FY21.
From there on, she said its core earnings are expected to recover by 67.3% and 41.9% in FY23 and FY24 respectively.
"The group has also declared a final dividend of four sen for FY21, translating into a 58% dividend payout. This is the first dividend declared since FY17, signalling that the company is on its way [to] a turnaround," she said.
She also expects MSM's revenue to grow at a three-year compound annual growth rate of 13.2% for FY22 to FY24 on the back of increasing sales volumes and higher average selling prices across its business segments.
She noted that MSM aims to reach an average production utilisation rate of 65% in 2022 (versus 49% in 2021) for its Johor and Prai refineries, with a total annual capacity of two million tons.
On increasing prices of raw sugar, she said the group is mitigating the impact by hedging the raw sugar requirement for 2022 and 2023 as well as hedging its foreign exchange requirement for US dollars.
"Even then, we expect the gross margin to contract to 6.7% (-0.4 percentage point year-on-year) in FY22 as MSM partially passes on the rise in costs to its customers," she said.
She also revised the research house's target price for MSM to RM1.23 from RM1.
"We peg our valuation to 0.5 times P/B, which is close to -0.5SD below its five-year forward mean P/B of 0.9 times. We also refine our earnings estimates for FY22 to FY24 after taking into consideration the above factors.
"With projected dividends of four to six sen for FY22 to FY24, this implies an attractive dividend yield of 4% to 6% at current levels," she said.
The content is a snapshot from Publisher. Refer to the original content for accurate info. Contact us for any changes.
Related Stocks
Comments