GENM, Reservoir Link, Westports, Syarikat Takaful, Ancom, Khee San, Coraza, Samaiden, AEON Credit, TNB and EcoWorld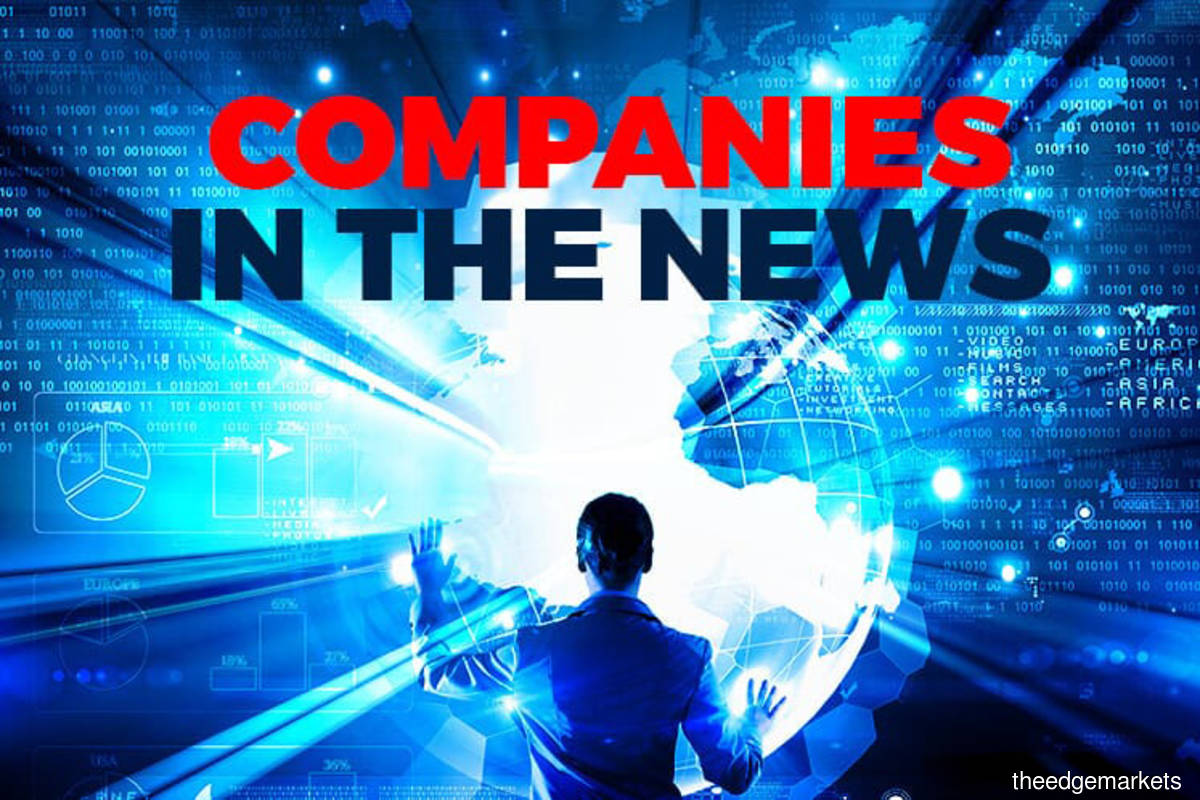 KUALA LUMPUR (April 5): Here is a brief look at some of the corporate announcements and news flow on Tuesday (April 5), involving Genting Malaysia Bhd (GENM), Reservoir Link Energy Bhd, Westports Holdings Bhd, Syarikat Takaful Malaysia Keluarga Bhd, Ancom Bhd, Khee San Bhd, Coraza Integrated Technology Bhd, Samaiden Group Bhd, AEON Credit Service (M) Bhd, Tenaga Nasional Bhd's (TNB) and Eco World Development Group Bhd (EcoWorld). 
Genting Malaysia Bhd (GENM) is seeking its shareholders' approval to buy back its own shares at its upcoming annual general meeting. The group said it intends to seek the approval of its shareholders for the proposed renewal of the authority for GENM to purchase its own shares of an amount which, when aggregated with
the treasury shares, does not exceed 10% of its prevailing total number of issued shares at any time.
Reservoir Link Energy Bhd's unit Reservoir Link Sdn Bhd has received a letter of award from ExxonMobil Exploration and Production Malaysia Inc (EMEPMI) for the provision of annulus wash and cement placement equipment and services. In a statement, Reservoir Link said the scope of work includes the provision of rental equipment or systems that meet EMEPMI's requirements and are capable of cleaning and washing the annulus behind single and multi-layer casings and provide assurance for cement placement behind the washed casings.
Westports Holdings Bhd said a fire broke out within the company's extensive container yard facilities at 4.45pm on Monday (April 4), which was brought under control at 3am on Tuesday. Westports, authorities and external parties are still ascertaining the extent of the damage, as well as how many containers have been affected.
Syarikat Takaful Malaysia Keluarga Bhd's foreign shareholding stood at 9.26% as at March 31. The updates showed that the bank's foreign shareholding had declined from 9.78% on Dec 31, 2021.
Ancom Bhd will change its name to Ancom Nylex Bhd with effect from Tuesday (April 5). The change in the corporate identity came after Ancom took over all assets and liabilities of Nylex (Malaysia) Bhd for RM179.3 million (RM1 per Nylex share) in October last year. Ancom, which held a 50.3% stake in Nylex at that point, paid RM96.7 million for the remaining 49.7% stake it did not own, in a set-off arrangement.
Candy maker Khee San Bhd's wholly-owned subsidiary Khee San Marketing Sdn Bhd has entered into two distribution agreements which include a deal with pharmaceutical product manufacturer Jardin Pharma Bhd, from which Khee San Marketing secured the exclusive right to distribute Jardin Pharma's products for two years. Khee San said Khee San Marketing's agreement with Jardin Pharma will allow Khee San Marketing to be the sole distributor of Jardin Pharma's products for two years from March 15, in a diversification push which enables Khee San to "derive alternative revenue sources and earn the relevant profit margins from such activities".
ACE Market's Coraza Integrated Technology Bhd was the best performing initial public offering (IPO) for the first three months, with its share price 164% higher over its listing price of 28 sen, according to Bursa Malaysia's first quarter IPO performance report. The integrated engineering solution provider, which was the first IPO listing for the year, had closed at 74 sen at the end of the quarter. Dairy producer Farm Fresh was next, with its share price 21% up over its listing price of RM1.35.
Samaiden Group Bhd has proposed a bonus issue of up to 224 million shares on the basis of two bonus shares for every three existing shares held. The solar engineering, procurement, construction and commissioning service provider said the entitlement date will be announced later, after all approvals for the bonus issue are obtained.
AEON Credit Service (M) Bhd's net profit for the fourth quarter ended Feb 28, 2022 dropped 79.44% to RM23.38 million from RM113.72 million reported in the
previous year's corresponding quarter, underpinned by higher impairment losses on financing receivables and lower bad debt recoveries. Revenue was down 10.68% to RM362.97 million from RM406.35 million, largely due to lower average financing receivables. The group declared a final dividend of 15 sen and a special dividend of five sen per share, for a total of 20 sen to be paid on July 21. This raises its payout for FY22 to 48.5 sen, compared with 29.2 sen for FY21.
Tenaga Nasional Bhd's (TNB) wholly-owned subsidiary TNB Power Generation Sdn Bhd (TPGSB) had lodged a Sukuk Wakalah Programme of up to RM10 billion with the Securities Commission Malaysia. TNB said the Sukuk Wakalah Programme would provide TPGSB with the flexibility to time its fund-raising exercises with varying nominal value and tenures for optimal asset-liability matching.
Eco World Development Group Bhd (EcoWorld) confirmed that its wholly-owned unit Hasrat Budi Sdn Bhd has filed a lawsuit seeking the removal of Tan Sri Shahril Shamsuddin and Anuar Rozhan as directors of MySJ Sdn Bhd. The property developer said Hasrat Budi has a 10% stake in MySJ and is entitled to one board seat in the firm. "However, as an investor, Hasrat Budi is not involved in the management or day-to-day operations of MySJ," it added.
The content is a snapshot from Publisher. Refer to the original content for accurate info. Contact us for any changes.
Related Stocks
Comments