Sime Darby Plantation, CIMB, Opcom, Econpile, Khee San, Malaysia Pacific Corp, FSBM, Pekat, INIX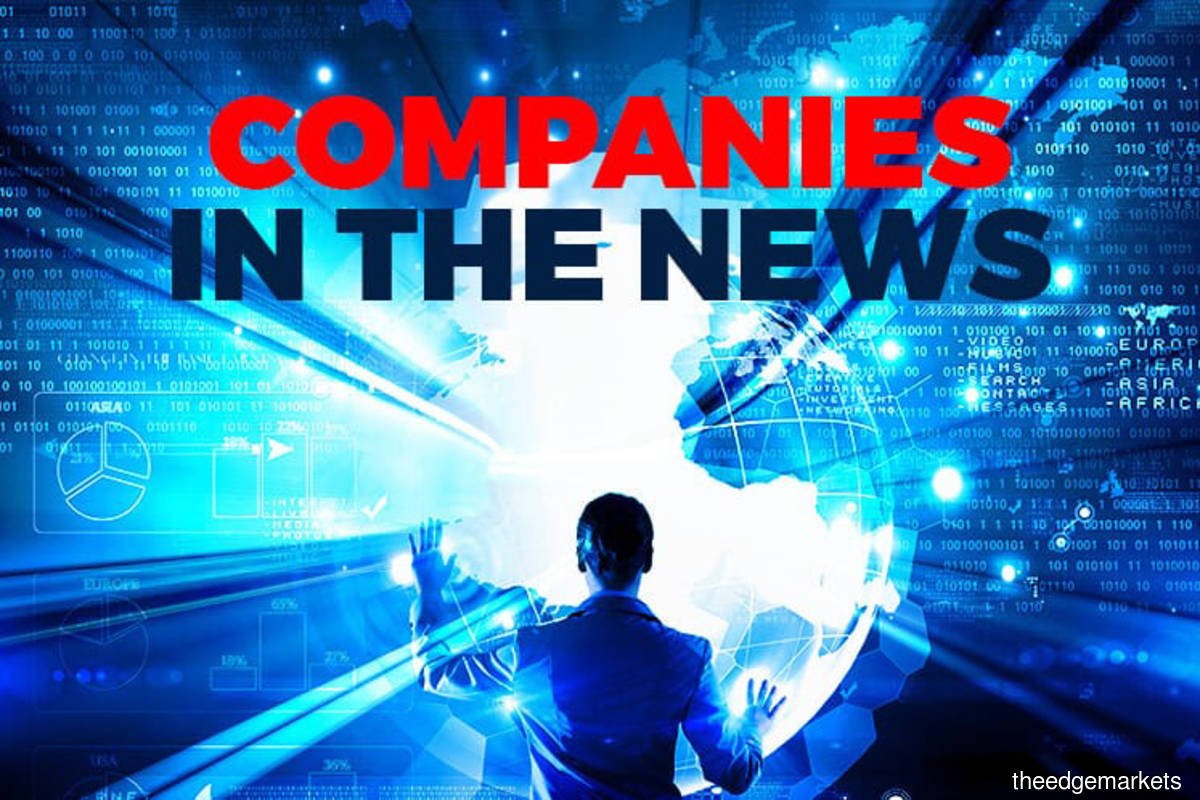 KUALA LUMPUR (April 15): Here is a brief look at some of the corporate announcements and news flow on Friday (April 15) involving Sime Darby Plantation Bhd, CIMB Group Holdings Bhd, Opcom Holdings Bhd, Econpile Holdings Bhd, Khee San Bhd, Malaysia Pacific Corp Bhd, FSBM Holdings Bhd, Pekat Group Bhd, and INIX Technologies Holdings Bhd.
Italian confectionery giant Ferrero said it will stop sourcing palm oil from Sime Darby Plantation Bhd after the US found the Malaysian planter used forced labour in a reputational blow to the palm producer and Malaysia. Palm oil, the most widely used vegetable oil, is a key ingredient in Ferrero Rocher chocolates and Nutella spread.
Khazanah Nasional Bhd has completed a placement of 105 million shares representing 1% in CIMB Group Holdings Bhd at RM5.10 per share, which raised RM535.5 million in gross proceeds. The placement represents a 3.4% discount to the banking group's closing market price of RM5.28 on Wednesday (April 13), Khazanah said in a statement on Friday. While the placement trimmed Khazanah's stake in CIMB to 24.7%, Khazanah remains the banking group's biggest shareholder.
Separately, CIMB reported that its foreign shareholding fell to 24.7% in March 2022 from 25.1% in the previous month to mark the financial services provider's first monthly foreign shareholding drop since May 2021, when the figure declined to its lowest on record. However, the foreign shareholding in March 2022 was still a significant increase from 20.7% a year ago, according to updates on CIMB's website.
Opcom Holdings Bhd has secured a RM25 million consultancy project for the design and consultation of a data centre for the provision and maintenance of point of presence for an optic fibre infrastructure hub near schools, industrial areas, government premises and their nearby community areas in the central and eastern regions. The fibre optic cable manufacturer said its subsidiary, Opcom Vision Sdn Bhd, clinched the job from VC Telecoms Sdn Bhd.
Econpile Holdings Bhd has received a letter of award (LoA) for a RM23 million contract to undertake foundation and basement works for an industrial building in Petaling Jaya, Selangor. The construction engineering company said its wholly-owned subsidiary Econpile (M) Sdn Bhd received the LoA from CJ Energy Solutions Sdn Bhd.
Khee San Bhd has appointed Khairul Azwan Harun, chairman of VSolar Group Bhd and mTouche Technology Bhd, to helm its board of directors, effective Friday (April 15). The candy and wafer confectionery manufacturer said Khairul, 46, a former senator as well as former deputy chief of UMNO Youth, is also currently the chairman of Malaysia Debt Ventures Bhd, a Minister of Finance Inc subsidiary that provides flexible financing facilities to help develop the information and communications technology sector.
Practice Note 17 (PN17) company Malaysia Pacific Corp Bhd has teamed up with privately held company Chesland Sdn Bhd to jointly develop a 5.7ha piece of land in Johor Bahru. Malaysia Pacific Corp said its indirect wholly-owned subsidiary Taman Bandar Baru Masai Sdn Bhd (TBBM) has signed a joint venture agreement with Chesland to undertake the proposed development. No other details on the proposed development were shared, other than that TBBM will apply to convert the land use from agriculture to commercial.
FSBM Holdings Bhd, via Malacca Securities Sdn Bhd, submitted its proposed plan to Bursa Malaysia on Friday (April 15) to regularise the group's status as an affected listed issuer under PN17. In a statement, the group said the plan includes a proposed issuance of 60 million new shares, a rights issue with free warrants, disposal of two subsidiaries — FSBM CTech Sdn Bhd and Unos Sdn Bhd — for RM2 million, and a capital reduction to trim its share capital.
Solar photovoltaic and earthing and lightning protection specialist Pekat Group Bhd on Friday appointed its managing director (MD) Chin Soo Mau to the newly created role of chief executive officer. Pekat said in a filing that Chin, 49, was appointed as MD of Pekat in September 2020, prior to the company being listing on the ACE Market of Bursa Malaysia. The company also announced the appointment of Tai Yee Chee as its chief operating officer and Wee Chek Aik as its chief commercial officer, effective immediately.
The Ministry of Health's National Pharmaceutical Regulatory Agency (NPRA) has rejected INIX Technologies Holdings Bhd's application for registration with the former to source vaccine for Covid-19 from China, dealing a blow to the glove maker's plan to become a vaccine distributor. In a bourse filing, INIX said its application for registration with NPRA to source vaccine for Covid-19 from China has been rejected by the drug control authority. It added that it has no intention to reapply for said application.
The content is a snapshot from Publisher. Refer to the original content for accurate info. Contact us for any changes.
Related Stocks
Comments