Radiant Globaltech focuses on improving margins with better product mix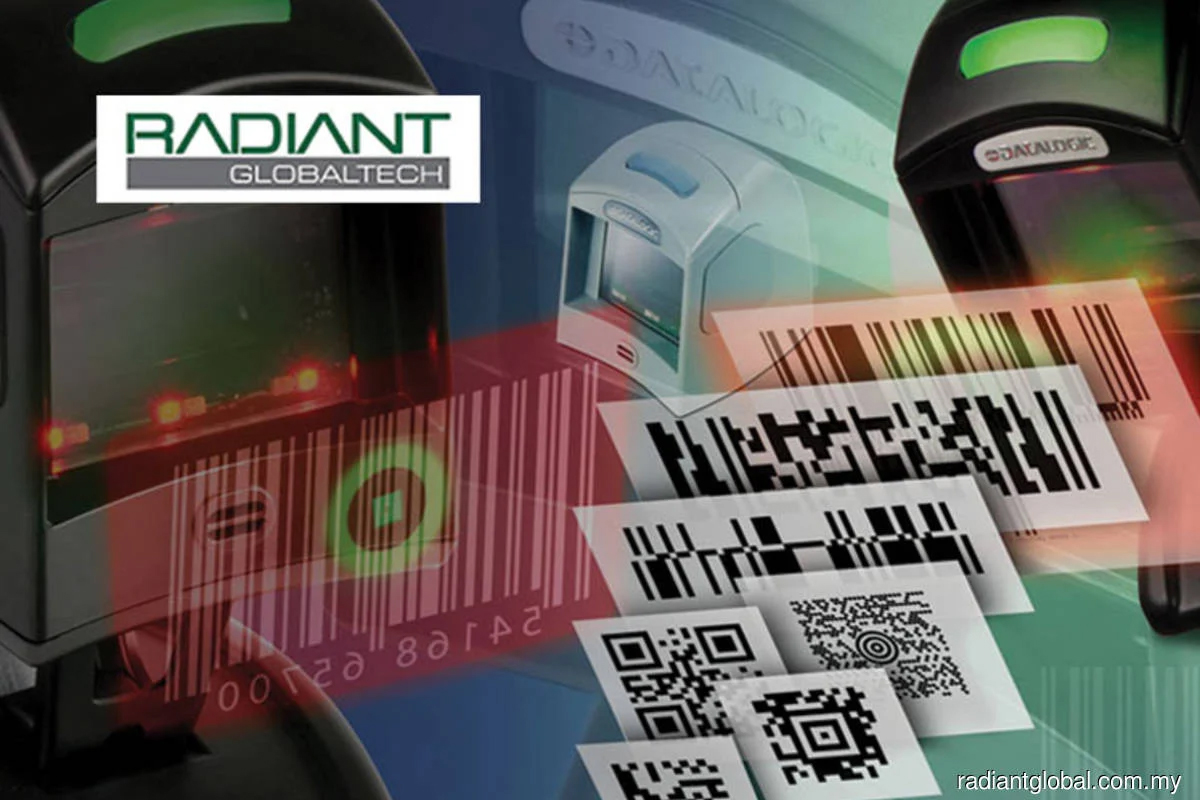 THROUGHOUT 2020 and 2021, Radiant Globaltech Bhd kept itself busy while the country was in lockdown because of the Covid-19 pandemic. The technology solutions provider went on an acquisition spree, acquiring four companies to add to the number of services offered under its portfolio.
Now, with four relatively new companies under its belt, the group will focus this year on consolidating the businesses to create synergies, says its sales director Lim Kiat Hin.
"We want to make sure that all our resources can be used across the whole group, with no duplicate efforts, [as it would help the group go to market quicker]," emphasises Lim.
He does not discount further acquisitions this year, but says it will depend on timing and whether the acquisition target is worth considering. In any event, there is no firm deal on the table yet.
Noting the group's "plate is quite full" for now, he reiterates: "We want to make sure synergies can be created from all these subsidiaries now, so that we can portray to the market that we are going to be the leading tech solutions provider, be it in hardware or software, to improve their business productivity."
The company is primarily involved in providing retail technology solutions — including for the food and beverage (F&B) sector — comprising hardware and software as well as maintenance and technical support.
The group's retail technology solutions essentially capture and process payments by way of a point-of-sale system, inventory management, analytics and reporting as well as sales and marketing, with the aim of helping customers increase efficiency and reduce costs.
Hardware is purchased from third-party distributors while software solutions are done entirely in-house.
The recent acquisitions have allowed Radiant Globaltech to also extend its reach into the industry segment as well as small and medium enterprises (SMEs).
One of the four companies acquired during the two-year lockdown is Grand-Flo Spritvest Sdn Bhd, in which it bought 80% equity interest for RM11.6 million. Grand-Flo operates in the industrial segment, including fast-moving consumer goods, electronics manufactures and utilities.
Just last week, the group undertook several key management changes. Paul Yap, managing director since July 2017, was redesignated as vice-chairman; and Cheng Ping Liong, co-founder of Grand-Flo, was appointed group CEO. Lim says the changes reflect the group's decision to put the right resources in the right position, where Yap as vice-chairman will focus on the new road map for product solution and innovation while Cheng, a veteran in the industry, will take on leadership of the company.
Radiant Globaltech also bought a 70% stake in retail solutions technology provider Arms Software International Sdn Bhd for RM1.9 million.
Its most recent acquisitions were a 70% stake in World Pos Sdn Bhd and World Portal Sdn Bhd for a total of RM1.1 million. Both entities provide omnichannel commerce automation for SMEs.
It is worth noting that the four companies acquired provide profit guarantees that will end in December. Grand-Flo's profit guarantee is the highest, amounting to RM3.2 million from the completion date of the share sale agreement on Nov 1, 2020 to the financial year ending Dec 31, 2022.
As the four new companies offer different solution offerings, Radiant Globaltech is able to provide a better product mix, which is likely to result in higher net margins, which are currently in the single-digit range.
In the financial year ended Dec 31, 2021, net margins stood at 5.5%, as net profits totalled RM7.32 million against RM133.98 million in revenue.
In FY2020, net margins were even slimmer, at 2.1%, as revenue and net profit shrank to RM76.13 million and RM1.6 million respectively, as customers put their outlet plans on hold because of the pandemic.
Lim says the size of margins depends largely on the group's product mix, but he observes that focusing on solution sales and services tends to lead to margin improvements. In particular, services and software solutions provide the best margins ranging from the teens to 20s in percentage.
Not surprisingly, a large part of its recent acquisitions involved software solutions — an area in which the group wants to grow both organically and inorganically.
"While we want [the software and solutions business] to grow, we also want to make sure that we don't compromise on our hardware sales. We're trying to play the balancing game in order not to go in with hardware sales margins that are too low that will compromise overall sales and margin performance," he says.
In terms of revenue contribution, hardware is still the highest at around 63%, followed by services, with 21%, and software solutions, the balance.
Although Radiant Globaltech is also present in Thailand, Vietnam and Cambodia, these markets contribute less than 10% to group revenue.
Lim believes, however, that they have the long-term potential to be a growth engine for the group, and it is focused on getting the existing overseas entities running smoothly before it looks at other markets.
As the retail sector recovers in line with the pickup in economic activities and border reopening, Lim says the outlook for Radiant Globaltech is positive, as customer feedback has been good.
"Feedback from retailers and industrial players has been positive this year, especially when there are a lot of activities happening not just in Malaysia but globally. We see many of our customers in the retail industry shopping around for new outlets, which is good news for us. There will be a lot of activity in the next three to six months."
There is a caveat, though: The macroeconomic environment, especially inflation, might affect business investments.
Nonetheless, Radiant Globaltech hopes to achieve double-digit growth in both its top and bottom lines this year.
"Our focus is always to improve our bottom line by having our product mix move towards our services and software. Hardware is a complementary segment to services and software to ensure that the customer has a one-stop solution with us," says Lim.
At last Thursday's close, Radiant Globaltech's share price stood at 46 sen, valuing the group at RM236 million.
The content is a snapshot from Publisher. Refer to the original content for accurate info. Contact us for any changes.
Related Stocks
Comments