Caely, Bintai Kinden, KAB, GFM, Vizione, Signature Intl, Scanwolf Corp, Sinmah, Axis REIT, Vertice, OCR Group, Magna Prima, KIP REIT and Ancom Nylex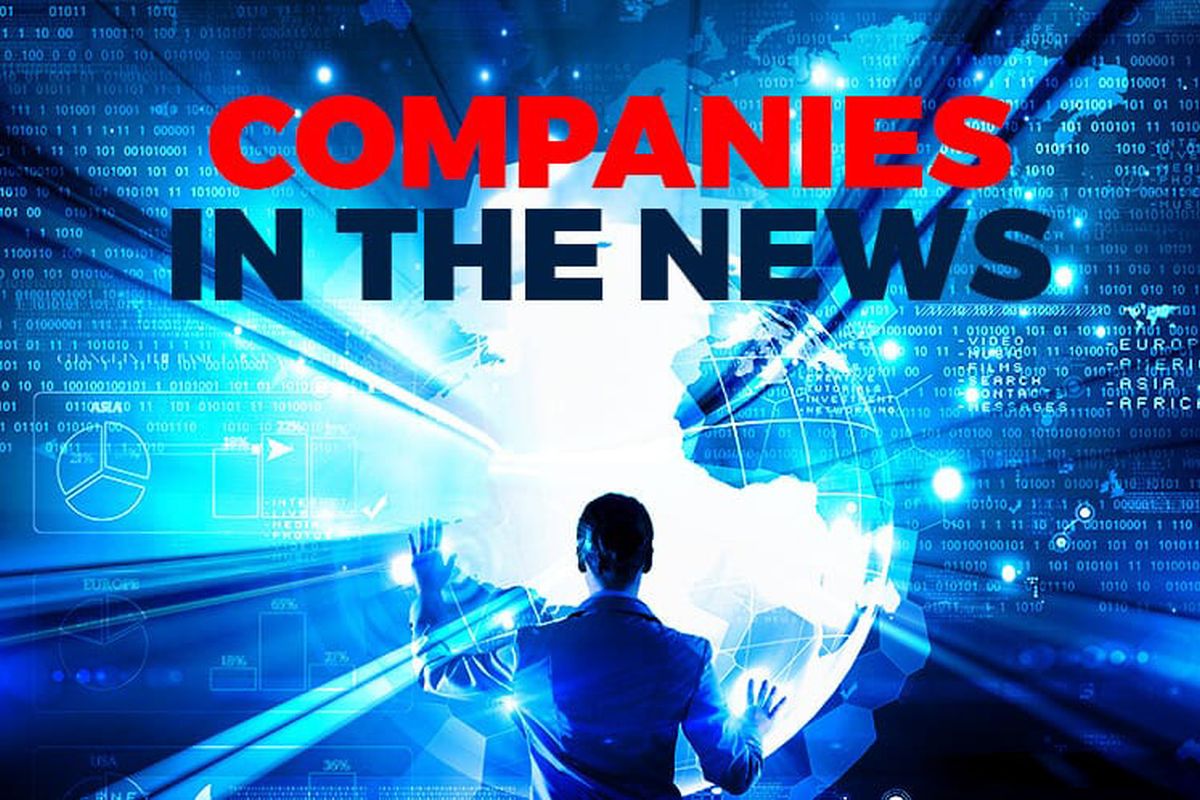 KUALA LUMPUR (April 20): Here is a brief look at some of the corporate announcements and news flow on Wednesday (April 20), which involve Caely Holdings Bhd, Bintai Kinden Corp Bhd, Kejuruteraan Asastera Bhd (KAB), GFM Services Bhd, Vizione Holdings Bhd, Signature International Bhd, Scanwolf Corp Bhd, Sinmah Capital Bhd, Axis Real Estate Investment Trust, Vertice Bhd, OCR Group Bhd, Magna Prima Bhd, KIP Real Estate Investment Trust (REIT) and Ancom Nylex Bhd.
Lingerie maker Caely Holdings Bhd has confirmed that the Malaysian Anti-Corruption Commission (MACC) has issued a freeze order on all the operational bank accounts of the company and its subsidiaries. In a reply to a query from Bursa Malaysia on Wednesday (April 20), Caely clarified that the freezing order by the anti-graft agency was never served on the company, but that it had merely received the notice from one of its banks, CIMB Bank, on April 13 that the company's accounts had been frozen.
Bintai Kinden Corp Bhd's subsidiary Bintai Energy Sdn Bhd has been appointed the exclusive distributor for pipes and valves supplied by Gerab Group in Malaysia and Brunei. In a statement to Bursa Malaysia, Bintai Kinden said Bintai Energy on Wednesday (April 20) entered into a distribution agreement with Gerab National Enterprises LLC for the distribution of pipes and valves for the oil and gas business supplied by the latter.
Electrical and mechanical engineering service provider Kejuruteraan Asastera Bhd (KAB) has teamed up with privately held MRH Empire Sdn Bhd to venture into the telecommunication infrastructure sector to grow its recurring income. KAB's wholly-owned KAB Telco Sdn Bhd (KABTEL) has entered into a term sheet with MRH to form a joint venture (JV) to undertake identified and prospective projects. Under the JV, KABTEL will hold a 60% stake in the JV company and MRH the remaining 40%.
Integrated facilities management service provider GFM Services Bhd has scrapped plans to collaborate with Amzass (M) Sdn Bhd to complete the upgrade of the northbound and southbound Bemban lay-bys in Melaka — located along the North-South Expressway — into rest and service areas, as it is dissatisfied with the results of a due diligence review. GFM said it has notified Amzass of the unsatisfactory due diligence and further demanded a refund of RM500,000.
Integrated construction engineering group Vizione Holdings Bhd, in a joint venture with Permata Rebana Sdn Bhd, has bagged an RM654 million project from Pertubuhan Keselamatan Sosial (Perkeso) to build Phase 1 of the latter's national robotics and cybernetics rehabilitation centre in Bandar Meru Raya, Perak. Vizione said Permata Rebana & Vizione Holdings JV Sdn Bhd (PRVH) has accepted a letter of award from Perkeso for the proposed project, which  comprises 11 blocks, with a gallery centre, neuro robotics, a cybernetics and physical rehabilitation centre, a vocational rehabilitation centre, a treatment centre, rehabilitation wards, hostel, aquatic rehabilitation centre, an administration centre with rooms, a graduation hall, as well as commercial space.
Signature International Bhd has announced a strategic collaboration with Scanwolf Corp Bhd in a bid to grow its project and retail business segments through partnerships with leading brands and corporations. In a statement, the group said its wholly-owned subsidiary Signature Cabinet Sdn Bhd signed an agreement for exclusive distributorship with Scanwolf Marketing Sdn Bhd, a wholly-owned subsidiary of Scanwolf. The group expects the collaboration to create value for both parties' clients in the B2P, B2B and B2C segments, it said.
Poultry and property development group Sinmah Capital Bhd is selling its poultry business to F.C.H. Holdings Sdn Bhd for RM2.9 million. Sinmah said this is in line with the group's objective of streamlining its businesses to focus on property development as its growth prospect, moving forward. The proposed disposal will also unlock the value and monetise Sinmah's investment in its wholly-owned subsidiary SM Broilers Sdn Bhd, with the proceeds earmarked for the development expenditure on the group's existing Taman Gambir Perdana mixed project in Johor, which it said may allow the group to carry out its project in a more efficient manner.
Axis Real Estate Investment Trust's (AXREIT) net property income (NPI) in the first quarter ended March 31, 2022 (1QFY22) jumped 17.2% to RM58.39 million from RM49.82 million in the previous year, mainly due to positive rental reversion for FY21 from tenancy renewals, and contracted step-ups and contributions from newly acquired properties. The commercial property REIT — which has offices, warehousing and manufacturing facilities in its portfolio — reported a 16.02% increase in revenue to RM66.69 million from RM57.48 million a year prior. A first interim income distribution of 2.42 sen per unit will be paid on June 15.
Vertice Bhd is planning to exit the fashion retail business by disposing of its 40% equity stake in Kumpulan Voir Sdn Bhd for RM9 million in cash to cut its losses in the company that has been in the red since 2017 and now continues to face challenges presented by the Covid-19 pandemic. Vertice previously wholly owned Kumpulan Noir, but sold 60% of the company to Seow Khim Soon for RM16.41 million in 2020. Vertice said it had inked a share sale agreement with Distinct Seasons Sdn Bhd to sell the remaining 40% stake.
Property developers OCR Group Bhd and Magna Prima Bhd are joining hands to develop an integrated e-commerce logistics hub with a planned gross development value of RM1.5 billion, which the partners plan to launch in phases from 2023. In a statement, OCR said the joint venture will be with Magna Prima's 70%-owned unit Magna Ecocity Sdn Bhd, which owns a 20-acre leasehold plot in Section 15, Shah Alam, Selangor. Under the agreement, OCR's wholly-owned OCR Avenue Sdn Bhd will be the project developer.
KIP Real Estate Investment Trust (REIT) net property income (NPI) in the third quarter ended March 31, 2022 (3QFY22) rose 5.9% to RM14.50 million from RM13.70 million reported in the previous year, underpinned by higher revenue from contracts with customers. The group said its revenue increased by 4.66% to RM18.83 million from RM17.99 million, supported by lower rental rebate amortisation and better promotional area income as a result of the further relaxation of the standard operating procedures during the quarter, compared to a year ago.
Ancom Nylex Bhd (formerly known as Ancom Bhd) saw its net profit in the third quarter ended Feb 28, 2022 (3QFY22) jump more than twofold to RM15.14 million from RM7.08 million in the same period last year, as quarterly revenue rose 31.04% to RM510.01 million from RM389.2 million.
The content is a snapshot from Publisher. Refer to the original content for accurate info. Contact us for any changes.
Related Stocks
Comments