Recipients of digital bank licence deemed 'valid winners'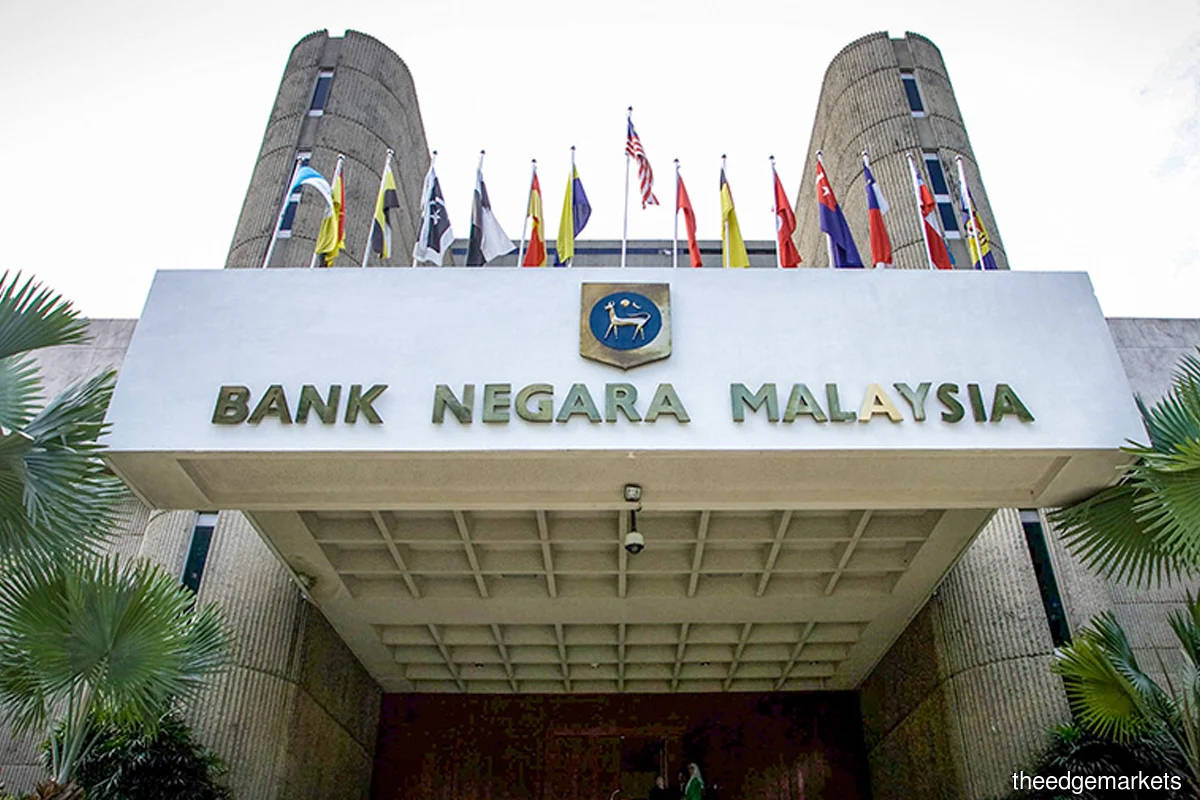 THE five consortiums to which Bank Negara Malaysia has awarded digital banking licences are deserving recipients, say industry observers and experts.
"Although there had been market news in the past about some other names, the reality is that there were only a limited number of licences available. I wouldn't say I'm very surprised by any of the five that were chosen. All five deserved to win," says Kelvin Lee, financial services assurance partner at PwC Malaysia.
One industry observer who wishes to remain anonymous says all five were "valid winners".
"We understand there was a fair bit of lobbying going on from some of the applicants. But if you look at the final list, I think these are all valid winners. You don't see any politics in it," the observer tells The Edge.
Shankar Kanabiran, a financial services advisory partner at EY Malaysia, says the list of winners showed a good balance between local and foreign players, and between conventional and Islamic players.
"If you look at the list, one thing that's pretty obvious is that each consortium had [shareholders] with strong balance sheets and, basically, deep pockets. This is important, as digital banks will be going after the underserved and unserved markets, which would take [perseverance] before breaking even. You can't afford to have shareholders that may not have the patience or the balance sheet to sustain the bank's operations over the long term," says Kanabiran.
Last Friday, Bank Negara announced the five successful applicants for the licences, as approved by the Minister of Finance. The announcement came almost a month later than planned.
---
Winners of the conventional digital bank licences
•        A consortium of Boost Holdings Sdn Bhd and RHB Bank Bhd;
•        A consortium led by GXS Bank Pte Ltd and Kuok Brothers Sdn Bhd; and
•        A consortium led by Sea Ltd and YTL Digital Capital Sdn Bhd.
---
Winners of the Islamic digital bank licences
•        A consortium of AEON Financial Service Co Ltd, AEON Credit Service (M) Bhd and MoneyLion Inc; and
•        A consortium led by KAF Investment Bank Sdn Bhd (KAF IB).
---
Bank Negara says three of the five consortiums — Boost Holdings and RHB Bank; Sea Ltd and YTL Digital Capital; and KAF IB — are majority-owned by Malaysians.
Notably, GSX Bank is a digital banking group comprising Grab Holdings Inc and Singapore Telecommunications Ltd (Singtel), according to the former's filing with the US Securities and Exchange Commission (SEC) in October 2021.
KAF IB was seen by some as one of the surprising names in the winners list, as it was not initially thought by the market to be among the frontrunners for the licence. Its consortium includes MoneyMatch, a start-up fintech that does remittance, and Jirnexu, a Malaysia-based fintech that owns RinggitPlus, a financial comparison website.
Interestingly, a consortium comprising Sunway Bhd —one of the names speculated in the media to be a frontrunner — was missing from the winners list.
The five recipients will undergo a period of operational readiness, to be validated by Bank Negara through an audit that may take 12 to 24 months, before they can commence operations.
In a statement, Bank Negara governor Tan Sri Nor Shamsiah Mohd Yunus says: "Digital banks are expected to further advance financial inclusion. By adopting digital technology more widely for everyday transactions, we can significantly increase opportunities for our society to participate in the economy — by overcoming geographical barriers, reducing transaction costs and promoting better financial management.
"Digital banks can help individuals and businesses gain better access to more personalised solutions backed by data analytics. As businesses move online, digital banking also provides a safer and a more convenient way to transact."
Bank Negara says all 29 applications received were thoroughly assessed. The assessment criteria covered the character and integrity of applicants, nature and sufficiency of financial resources, soundness and feasibility of business and technology plans as well as ability to meaningfully address financial inclusion gaps.
"Applications were assessed on their individual merits, as well as relative to other applications based on consistent evaluations of each assessment criteria. This horizontal review is based on the assessment criteria applied across all applicants to determine the relative strength of each application and identify successful applicants," it notes.
Bank Negara adds that throughout the assessment process, strict governance and evaluation procedures were instituted to ensure robust, objective and consistent assessments across all 29 applications.
"Four levels of assessment were carried out, supported by a cross-functional technical team, a review team and internal independent observers from Bank Negara's risk and legal departments.
"The final recommendations to the minister were deliberated and endorsed by Bank Negara's management committee."
The content is a snapshot from Publisher. Refer to the original content for accurate info. Contact us for any changes.
Related Stocks
Comments