Cepatwawasan 1Q net profit more than doubles to RM15.23 million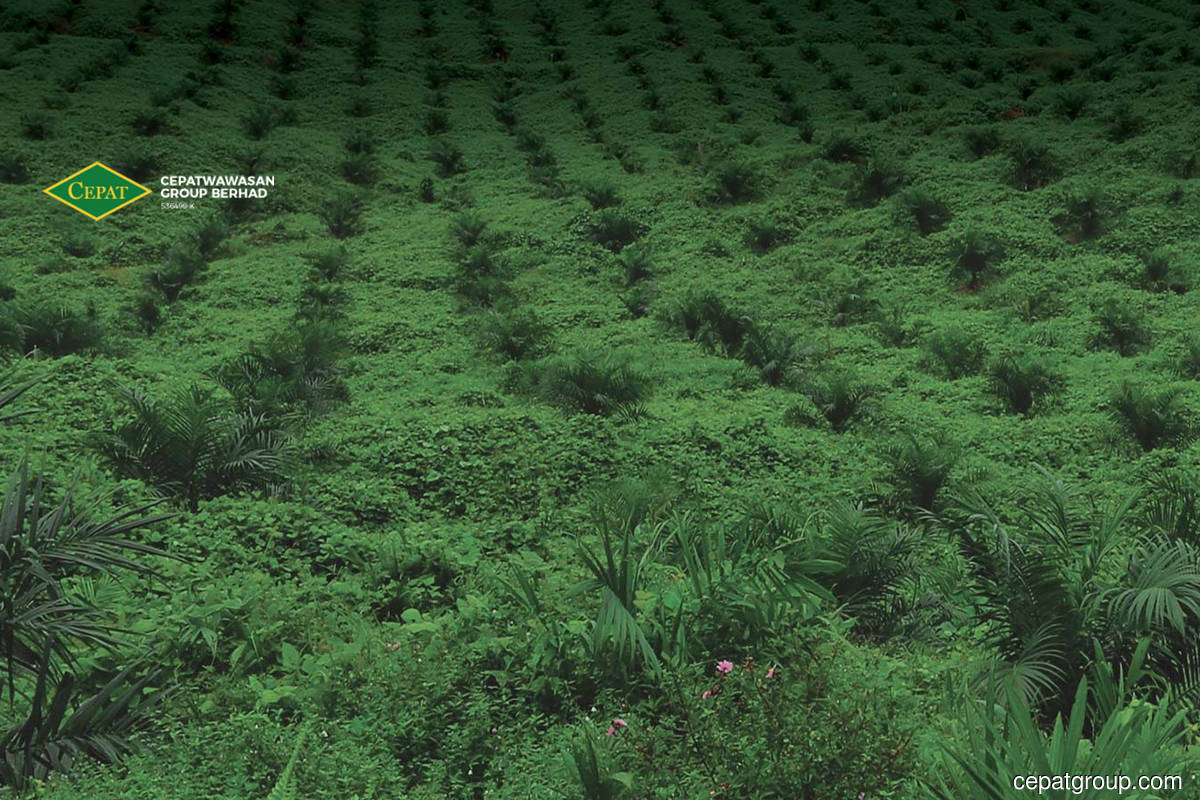 KUALA LUMPUR (May 11): Sabah-based plantation company Cepatwawasan Group Bhd's net profit for the first quarter ended March 31, 2022 (1QFY22) more than doubled to RM15.23 million from RM5.61 million in the same period last year, on the back of higher quarterly revenue which surged 87.05% to RM94.63 million from RM50.59 million.
This was mainly due to higher average selling price of crude palm oil (CPO), palm kernel (PK), fresh fruit bunch (FFB) and empty fruit bunch (EFB) oil by 55%, 87%, 66% and 53% respectively.
"Production of CPO, PK and FFB also increased by 47% ,44% and 12% respectively while production of EFB oil reduced by 18%," the oil palm planter said in a bourse filing.
Cepatwawasan noted the group's prospects for 2022 are very much dependent on its FFB production and on the prices of palm oil products.
It said the conflict in Ukraine has pushed the prices of CPO contracts for March 2022 beyond RM7,000, with prices of palm oil products expected to remain in this range if the conflict unfortunately persists.
"As for our FFB production, the severe shortage in manpower affecting production is expected to continue. Thus, urgent government assistance is required to provide an immediate avenue to recruit foreign workers," it said.
Cepatwawasan added that the group's performance for FY22 is not expected to be significantly affected by the Covid-19 pandemic.
"Nevertheless, the group will continue to monitor and assess the impact of the pandemic. At the same time, we will pursue all available preventive measures to curb the spread of Covid-19," it said.
Cepatwawasan's share price settled two sen or 1.9% higher at RM1.07, bringing a market capitalisation of RM340.74 million.
The content is a snapshot from Publisher. Refer to the original content for accurate info. Contact us for any changes.
Related Stocks
Comments