Glove stocks up on monkeypox outbreak, but buying seen as knee-jerk reaction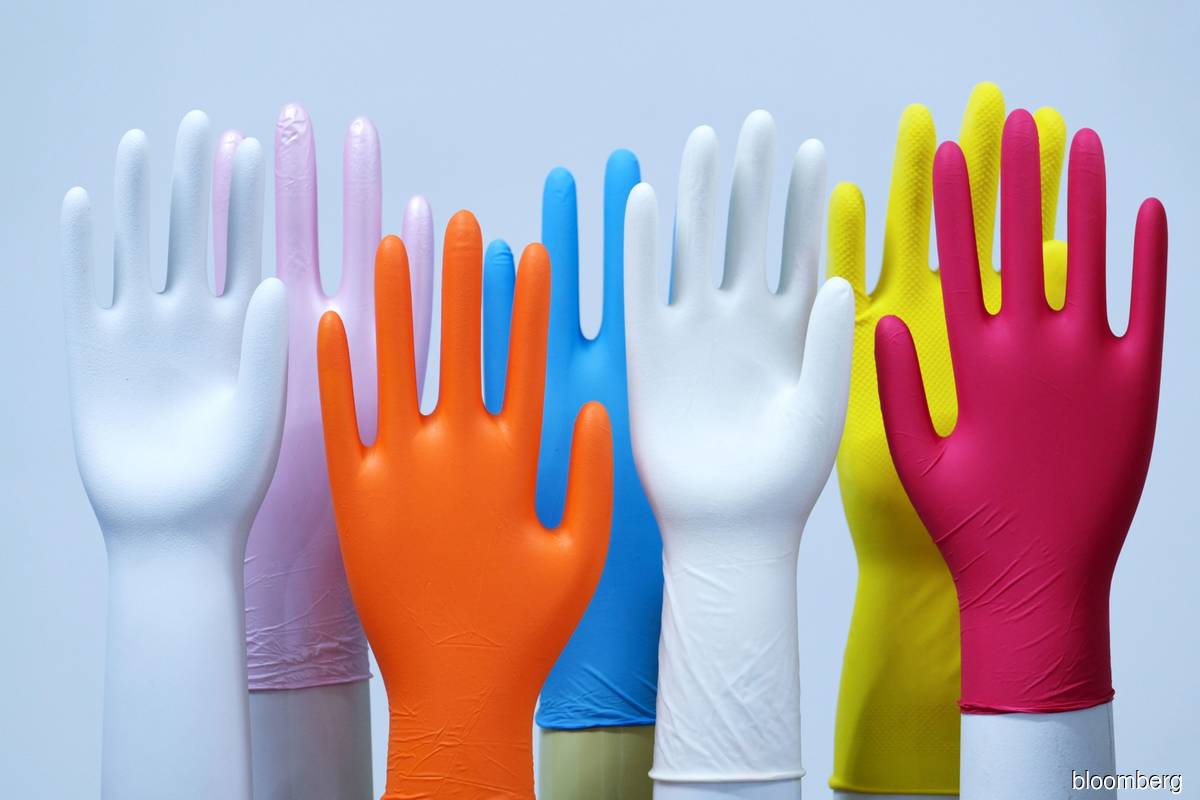 KUALA LUMPUR (May 23): Glove stocks rose on Monday morning (May 23) as more countries confirmed to have monkeypox cases, but much of the gains were seen as a knee-jerk reaction to the news of the outbreak.
Top Glove Corp Bhd gained as much as eight sen or 5.52% to RM1.53. At 10.39am, the counter had pared some gains at RM1.49, still up four sen or 2.76%. The counter, which was among the most actively traded stocks, saw 14.47 million shares traded.
Hartalega Holdings Bhd also added 19 sen or 4.53% to RM4.38. At 10.40am, the counter was traded at RM4.32, still up 13 sen or 3.1%.
Supermax Corp Bhd, on the other hand, climbed as much as seven sen or 6.8% to RM1.10. At 10.42am, the stock had pared some gains at RM1.07, still up four sen or 3.88%.
Likewise, Kossan Rubber Industries Bhd grew as much as nine sen or 5.33% to RM1.78. At 10.44am, the counter was traded at RM1.74, still up five sen or 2.96%.
Smaller peers Careplus Group Bhd, Comfort Gloves Bhd and Rubberex Corp (M) Bhd also saw some buying interest.
At 10.47am, Careplus had expanded 4.5 sen or 7.89% to 61.5 sen, Comfort Gloves went up two sen or 2.96% to 69.5 sen, and Rubberex increased by three sen or 4.2% to 74.5 sen.  
Rakuten Trade Sdn Bhd vice-president of equity research Thong Pak Leng said the uptrend of glove stocks on Monday was probably due to traders taking opportunities of the monkeypox outbreak to trade and make money.
"I don't think monkeypox will make a significant change to glove [players'] fundamentals as the numbers are not significant. I think the rally is more on an improvement in overall market sentiment.
"Unless monkeypox goes so serious like Covid-19, it is surely not sustainable," he told theedgemarkets.com.
TA Securities analyst Tan Kong Jin also opined that the improved sentiment on glove stocks was due to the monkeypox outbreak.
"Their fundamentals have not changed lately. The outlook for the glove sector is still challenging as the overall utilisation rate is still at about 70%," he said.
BBC reported on Monday that Israel, Switzerland and Austria were the latest countries to confirm cases of monkeypox, bringing the total number of nations reporting an outbreak to 15.
More than 80 cases have been confirmed in the recent outbreak in Europe, the US, Canada and Australia, according to the report.
The report also highlighted that monkeypox does not tend to spread easily between people and the illness is usually mild.
The virus is most common in remote parts of Central and West Africa, according to the report.
Citing the UK's National Health Service, it said the outbreak had taken scientists by surprise, but the risk to the wider public is said to be low.
Read also:
Monkeypox has been reported in 11 countries, says WHO
The content is a snapshot from Publisher. Refer to the original content for accurate info. Contact us for any changes.
Related Stocks
Comments