Insider Moves: Boustead Plantation Bhd, Green Packet Bhd, Malaysian Bulk Carriers Bhd, Advanced Packaging Technology (M) Bhd, Sentoria Group Bhd, Petronas Chemicals Group Bhd, Ireka Corp Bhd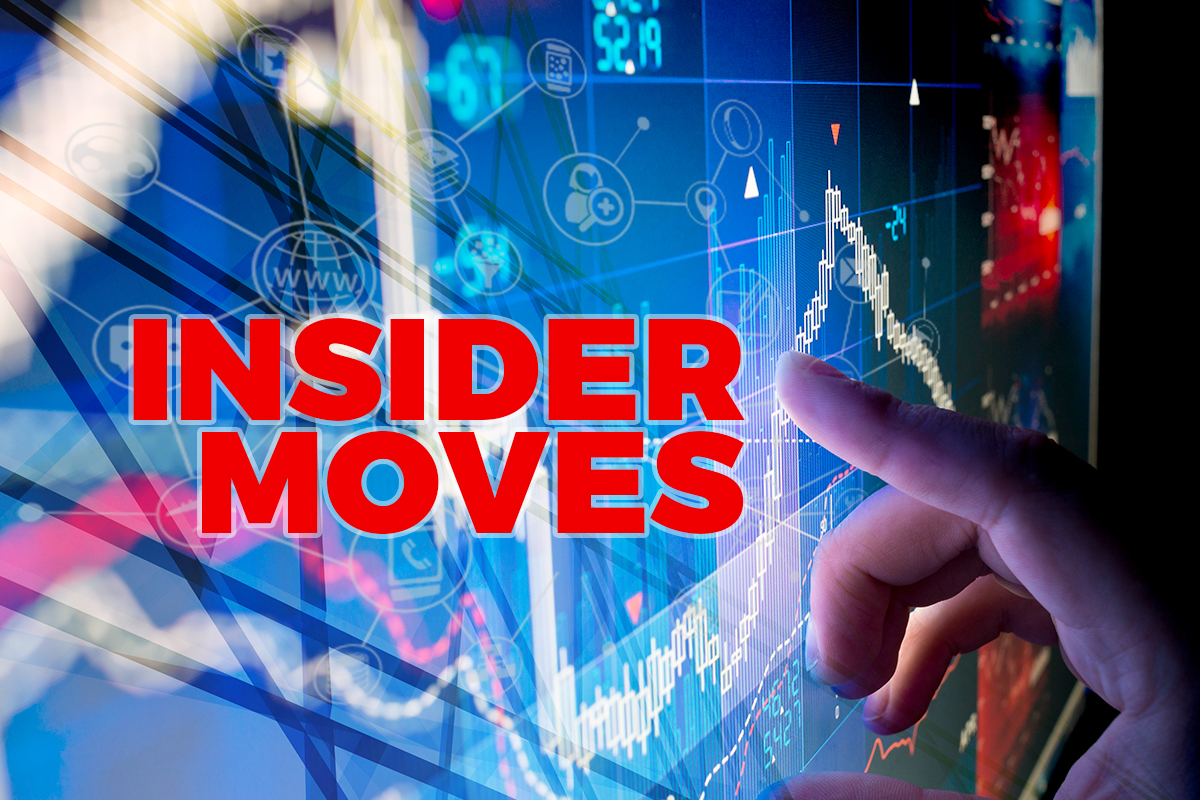 Notable fillings
From April 28 to May 5, among the notable shareholding changes that took place at Bursa Malaysia-listed companies were those at Boustead Plantation Bhd, where Lembaga Tabung Angkatan Tentera (LTAT) hived off 12.47 million shares to trim its stake to 10.59%, or 237.21 million shares. The state-controlled armed forces fund held a 12.07% stake, or 270.31 million shares, in the plantation company in late February.
Boustead Holdings Bhd, in which LTAT has a 59.43% stake, is the largest shareholder of Boustead Plantation with 57.42% equity interest. The plantation company's share price closed at RM1.07 last Wednesday, translating into a market capitalisation of RM2.33 billion.
At Green Packet Bhd, businessman Teh Chee Hoe took up a placement of 200 million shares to emerge as a substantial shareholder of the digital solutions provider with 14.33% equity interest. He is currently the largest shareholder of the company.
Teh has been an independent, non-executive director of technological solutions provider Willowglen MSC Bhd since February 2018. He is also co-founder and CEO of software company dJava Factory Sdn Bhd.
Green Packet ended trading last Wednesday at 9.5 sen, which valued the company at RM144.29 million.
Billionaire Robert Kuok Hock Nien's Pacific Carriers Ltd ceased to be a substantial shareholder of Malaysian Bulk Carriers Bhd (Maybulk) after selling 320 million shares, or 32% equity interest, in the shipping outfit.
Pacific Carriers sold a 16% stake to businessman Datuk Goh Cheng Huat — an executive director and a 57.34% shareholder of Eonmetall Group Bhd and deputy chairman and a 50.92% shareholder of Leader Steel Bhd — at 50 sen a share, or RM80 million.
The Singapore-based shipping outfit disposed of another 16% to Tunas Capital Sdn Bhd, the vehicle of businessmen Datuk Chin Yoke Choon and Datuk Chin Yoke Kan. Tunas Capital is the holding company for Tunas Manja Development & Construction Sdn Bhd and Pembinaan Asmegah Sdn Bhd, among others.
Kuok still has a 14% stake in Maybulk via his flagship PPB Group Bhd. Maybulk closed at 50 sen last Wednesday, giving the company a market value of RM500 million.
KSL Capital Sdn Bhd emerged as a substantial shareholder of Advanced Packaging Technology (M) Bhd after acquiring 1.22 million shares, or 6.2% equity interest, in the company. Checks reveal that KSL Capital is equally owned by Liew Kim Siong, Liew Hock Yee, Liew Choon and Liew Kit, who controlled Jadi Imaging Holdings Bhd until October last year.
Advanced Packaging's shares ended trading at RM2.82 last Wednesday, giving the company a market capitalisation of RM53.9 million.
Privately held TWL Capital Sdn Bhd acquired 68 million shares, or 12.19% equity interest, in Sentoria Group Bhd in an off-market transaction. Sentoria has interests in property development and resort operations.
TWL Capital managing director Tan Lee Chin has been appointed executive director of Sentoria while another director of the company, Chua Eng Chin, has been appointed independent non-executive director. Both Tan and Chua are directors of TWL Holdings Bhd (previously known as Tiger Synergy Bhd). Tan is the sister of Datuk Tan Wei Lian, the executive chairman and 18.05% shareholder of TWL Holdings.
At last Wednesday's closing price of 18 sen, Sentoria had a market capitalisation of RM96.44 million.
Notable movements
Petronas Chemicals Group Bhd's (PetChem) share price hit a multi-year high of RM10.40 on April 18, gaining 16.6% year to date, buoyed by stronger trading volume. The stock closed at RM9.89 last Wednesday.
The Employees Provident Fund (EPF) has been actively trading PetChem's shares and was a net buyer during the period in review, mopping up 6.13 million shares to increase its stake to 7.17%, or 573.82 million shares. In late December last year, the provident fund held a 6.76% stake, or 541.21 million shares, in the chemical producer.
PetChem's largest shareholder is national oil company Petroliam Nasional Bhd (Petronas), with a 64.35% stake.
Property development outfit Ireka Corp Bhd's share price had shed more than 40% since early March to close at 48.5 sen last Wednesday. The company lost a huge chunk of its market valuation after it fell into the cash-strapped Practice Note 17 category on March 1.
During the period in review, unit trust fund manager Kenanga Investors Bhd, a wholly-owned subsidiary of Kenanga Investment Bank Bhd, acquired 10 million shares in Ireka to raise its stake to 28.9%, or 65.93 million shares.
The content is a snapshot from Publisher. Refer to the original content for accurate info. Contact us for any changes.
Related Stocks
Comments