Manulife Holdings 1Q earnings fall 96% to RM1m on lower life insurance profit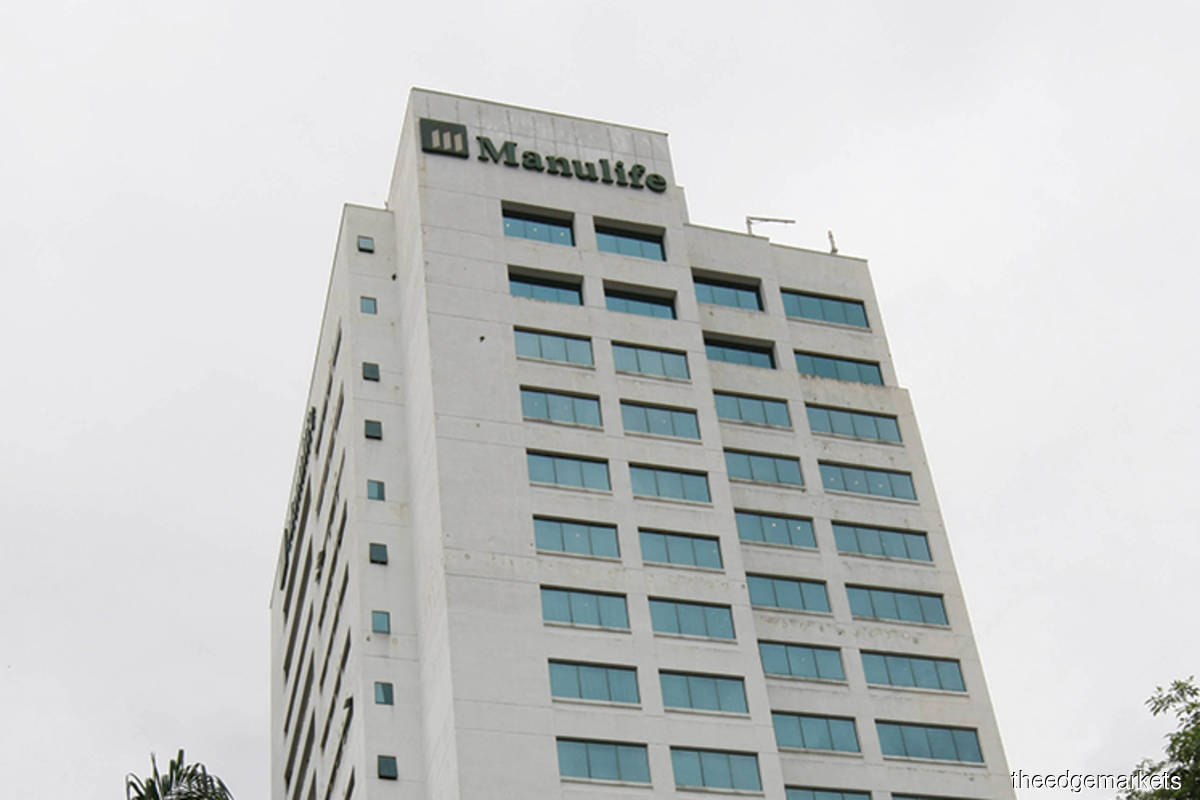 KUALA LUMPUR (May 31): Manulife Holdings Bhd posted a net profit for the first quarter ended March 31, 2022 (1QFY22) of RM1.09 million, down 95.86% from RM26.3 million a year ago mainly due to a decline in profit in its life insurance business.
According to its bourse filing on Tuesday (May 31), Manulife's quarterly revenue also dropped 23.25% year-on-year from RM357 million to RM274 million. Earnings per share slipped significantly from 12.7 sen to 0.52 sen.
The insurer has three operating business segments, which are the investment holding, life insurance business and asset management services.
The company said life insurance business operating revenue increased by RM22.9 million or 7.6% mainly due to higher premium income collected.
"Profit before tax fell by RM27.9 million mainly due to unfavourable asset net of insurance contract liability movement as a result of increase in interest rate," Manulife said.
It added that its asset management services' operating revenue was lower by RM5.1 million mainly due to lower unit trust sales, offset by higher management fee income from higher assets under management.
"Profit before tax has remained consistent with the prior year's corresponding period (2022: RM5.5 million; 2021: RM5.4 million) due to lower commission expenses in line with lower sales," Manulife stated.
As for its investment holding, the operating revenue and profit before tax increased slightly by RM0.5 million and RM0.6 million respectively due to higher interest income on deposits.
Manulife said it is positive the insurance industry will accelerate in the future.
"Business is back to business as usual, we are positive that the insurance industry will accelerate from now onwards, given the realisation of the importance of protection.
"Furthermore, the industry is ensuring that life insurance becomes more digital friendly to cater to the new need."  
The company also listed its plans to fast-track the implementation of strategies, including scaling up via organic and inorganic initiatives, focusing on value creation for shareholders by efficient expense management and optimising resource utilisation and improving free cash flow and in-force management via active persistence and medical business management.
Manulife shares closed two sen or 0.82% lower at RM2.41 on Tuesday, for a market capitalisation of RM509.86 million.
The content is a snapshot from Publisher. Refer to the original content for accurate info. Contact us for any changes.
Related Stocks
Comments