PM will announce date for Malaysia's border reopening soon, says Khairy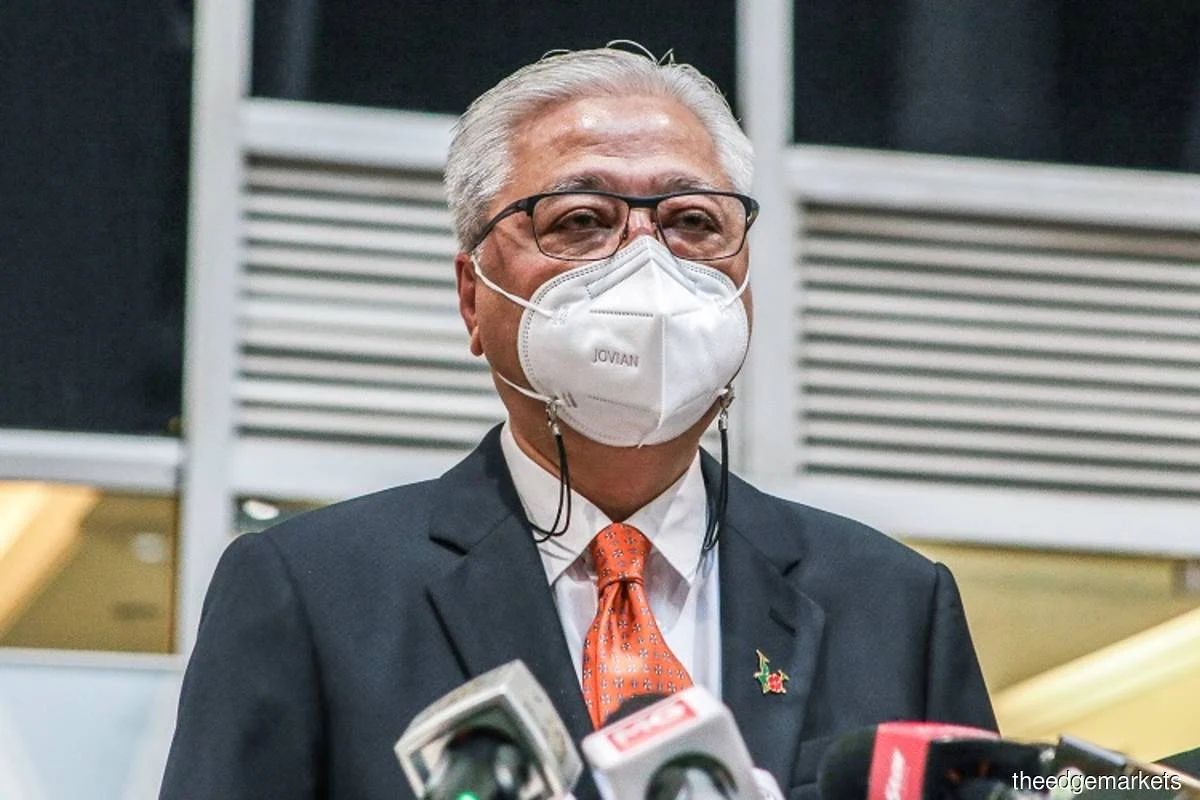 KUALA LUMPUR (Feb 24): The Cabinet has finalised a date for the reopening of the country's borders, according to Health Minister Khairy Jamaluddin.
"The Prime Minister [Datuk Seri Ismail Sabri Yaakob] will announce the date. We already have a date, and we will leave it to him to announce it soon," he told a press conference on Thursday (Feb 24).
Apart from Malaysia, a number of countries in Southeast Asia, including Singapore, Thailand, Vietnam and the Philippines are reopening their borders to vaccinated travellers in an effort to revive their struggling tourism sector.
Last August, Singapore launched its vaccinated travel lanes (VTLs), starting with Germany in September and extending them to Malaysia in November. Vaccinated travellers will also be able to fly into Singapore from Qatar, Saudi Arabia and the United Arab Emirates without the need for quarantine from Feb 25, following an expansion in the VTL scheme. From March 4, Singapore will also start VTLs for Israel and the Philippines to establish two-way quarantine-free travel with these two countries
Thailand's "Test & Go" travel scheme was reinstated on Feb 1, with arrivals needing to take an RT-PCR test 72 hours before flying to Thailand and possessing the requisite medical insurance coverage.
The Philippines started to welcome foreign arrivals from Feb 10, after a significant drop in daily infections. Visitors arriving in the Philippines must present proof of being fully vaccinated against Covid-19, a negative polymerase chain reaction  (PCR) test result taken within 48 hours before departure, and travel insurance for Covid-19 treatment costs, with a minimum coverage of US$35,000 for the duration of their stay in the Philippines, according to Arab News portal.
Vietnam will reopen its borders from March 15. Visitors to Vietnam will still have to undergo a one-day quarantine and test negative for Covid-19 before departure and upon arrival.
On Tuesday (Feb 22), National Recovery Council (MPN) chairman Tan Sri Muhyiddin Yassin had said the council had previously proposed reopening the borders on March 1. Media reports quoted Muhyiddin as saying that the longer the country's borders remained closed, the worse it would be for the economy.
"We should not reopen the borders so late, otherwise the cost to the country, on a daily basis, will be huge. We've been informed by the Health Minister and director-general that though there has been a surge in cases, we are capable of managing it," Muhyiddin was quoted as saying.
The content is a snapshot from Publisher. Refer to the original content for accurate info. Contact us for any changes.
Comments