Petronas Gas, Gamuda, Astro, United Malacca, Infomina, CAB Cakaran, SNS, Samaiden, Beshom, Revenue, Ireka and Classita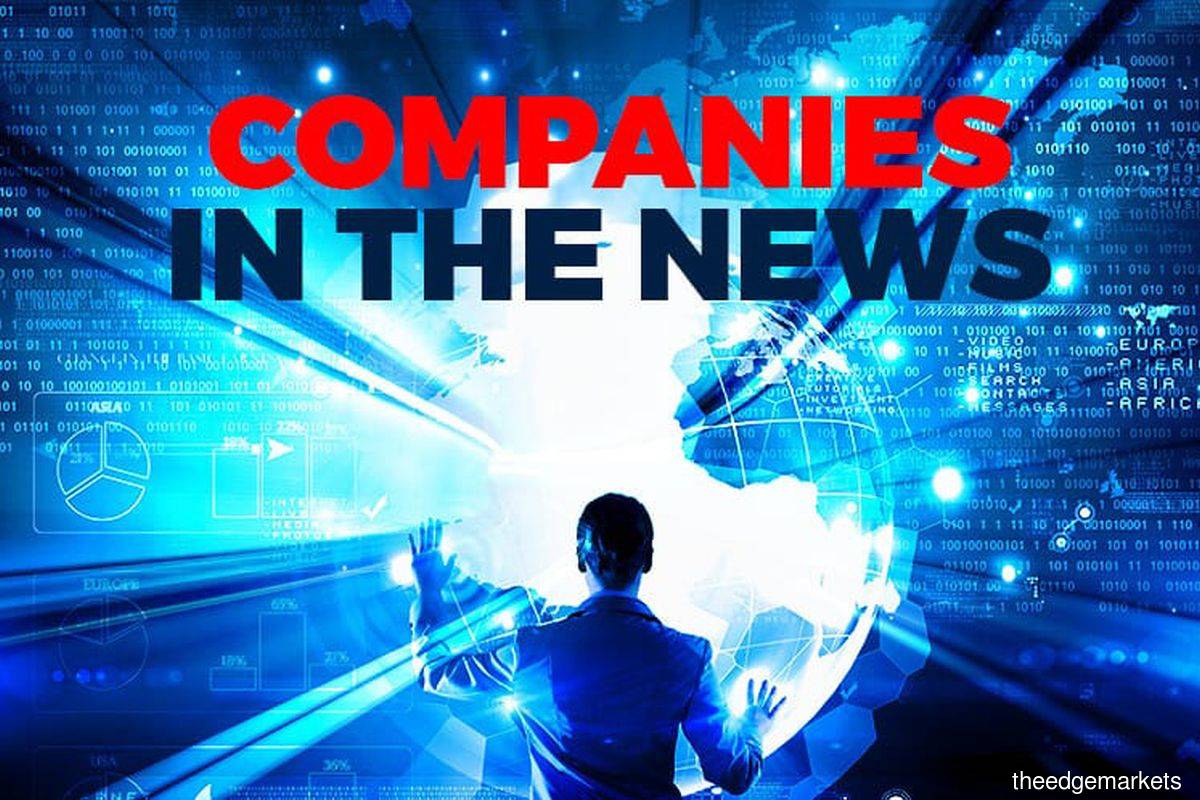 KUALA LUMPUR (March 27): Here is a brief recap of some corporate announcements that made news on Monday (March 27): Petronas Gas Bhd, Gamuda Bhd, Astro Malaysia Holdings Bhd, United Malacca Bhd, Infomina Bhd, CAB Cakaran Corp Bhd, SNS Network Technology Bhd, Samaiden Group Bhd, Beshom Holdings Bhd, Revenue Group Bhd, Ireka Corp Bhd and Classita Holdings Bhd.
Petronas Gas Bhd independent non-executive director Datuk Abdul Razak Abdul Majid has resigned from the board effective Monday (March 27). He joined the group in September 2018. Petronas Gas cited Abdul Razak's resignation as due to his appointment as the chairman of Tenaga Nasional Bhd (TNB), which requires "considerable time, commitment and focus on TNB's overall strategic matters". His appointment as the chairman of TNB for a two-year term took effect on Monday.
Gamuda Bhd, together with its partner Castleforge Partners Ltd — a UK-based real estate private equity investor — has bought the eight-storey commercial building Winchester House London for £257 million (RM1.39 billion). Post acquisition, Gamuda said it plans to refurbish and upgrade the property into a best-in-class, top-rated environmentally sustainable office space.
Astro Malaysia Holdings Bhd's net profit climbed to RM54.75 million in its fourth quarter ended Jan 31, 2023 (4QFY2023), over nine times the RM5.8 million it made in 3QFY2023, as revenue grew to RM990.67 million from RM926.18 million, driven by higher sales of programming rights, and advertising and subscription revenues. The group did not declare a final dividend, keeping its full-year dividend at three sen per share as it recorded a FY2023 net profit of RM259.04 million, as opposed to FY2022's RM460.88 million. Full-year revenue came in at RM3.8 billion, compared with RM4.18 billion previously.
United Malacca Bhd's net profit dropped 57.97% to RM12.71 million in the third quarter ended Jan 31, 2023 (3QFY2023) from RM30.24 million in 3QFY2022, on lower average crude palm oil (CPO) and palm kernel (PK) prices, as well as higher investment loss. This is despite revenue climbing 9.36% to RM161.63 million from RM147.79 million a year earlier, on higher fresh fruit and bunch (FFB) production. For the nine months ended Jan 31 (9MFY2023), the group's net profit fell 39.52% to RM52.72 million from RM87.18 million, though revenue grew 15.42% to RM469.2 million from RM406.51 million.
Infomina Bhd has secured a contract worth US$5.4 million (RM23.9 million) from the Philippine National Bank (PNB) for the provision of technology application and infrastructure operations, maintenance and support services to PNB. The contract is over a period of three years from March 1, 2023 to Feb 28, 2026.
CAB Cakaran Corp Bhd, whose share price has risen by 40.57% this month, is planning a bonus issue of up to 233.96 million free warrants on the basis of one warrant for every three shares held. The exercise price of the warrants has been fixed at 63 sen apiece. In the event the warrants are fully exercised, the group expects to raise up to RM147.4 million in proceeds, which are to be used to fund the group's future working capital requirements. The company has no outstanding warrants.
SNS Network Technology Bhd posted a net profit of RM16.77 million for the fourth quarter ended Jan 31, 2023 (4QFY2023), on a quarterly revenue of RM509.86 million. This translated to earnings per share of 1.04 sen. The company declared a second interim dividend of 0.25 sen per share, with an ex-date of May 10.
Samaiden Group Bhd has received Bursa Malaysia Securities Bhd's nod for the transfer of its listing from the ACE Market to the Main Market, on a date to be announced later. The renewable energy (RE) company, which is involved in solar photovoltaic (PV) systems and power plants, said Bursa had approved the transfer under the "Industrial Products and Services" sector.
Beshom Holdings Bhd's net profit fell by 66.28% to RM2.60 million in the third quarter ended Jan 31, 2023 (3QFY2023), from RM7.71 million a year earlier, due to lower revenue contributions from its multi-level marketing (MLM) division. Earnings per share fell to 0.87 sen from 2.62 sen in 3QFY2022. Quarterly revenue decreased 27.82% to RM42.87 million from RM59.40 million, as the MLM division reported slower new members' recruitment amid weak purchasing power. For the first nine months of FY2023 (9MFY2023), Beshom's net profit fell 40% to RM13.51 million from RM22.53 million in the previous corresponding period, as revenue declined to RM135.21 million from RM164.29 million.
Revenue Group Bhd's former executive director and co-founder Dino Ng Shih Fang has ceased to be a substantial shareholder of the group, after offloading 53.95 million shares or a 11.19% stake. Following the disposal, Dino is left with 15.3 million shares or a 3.17% stake in the e-payment solutions provider. Dino co-founded Revenue with Datuk Eddie Ng Chee Siong, as well as his brother Brian Ng Shih Chiow in 2003. With this, all three co-founders of Revenue have ceased to be substantial shareholders in the group. All three had also left the board in the past two weeks.
Ireka Corp Bhd was served with a writ on March 24 from AmBank (M) Bhd, claiming RM4.24 million from the group. It said the RM4.24 million included a claim on overdraft facilities amounting to RM3.1 million and a claim on revolving credit amounting to RM1.14 million. Both claims do not include any interest charges to be calculated until full settlement. It said this development is not expected to have a material effect on its financial performance.
Shareholders of Classita Holdings Bhd, formerly known as Caely Holdings Bhd, have approved the company's proposed rights issue comprising the issuance of up to 965.4 million shares and 579.2 million detachable free warrants in the company. The Perak-based lingerie maker said the resolution was passed at its extraordinary general meeting (EGM) on Monday, which went through amid a failed attempt by five shareholders to block the meeting through a court order last week.
The content is a snapshot from Publisher. Refer to the original content for accurate info. Contact us for any changes.
Related Stocks
Comments