SYF, VS Industry, Ni Hsin, Eco World, Mega Sun, Atrtroniq, F&N, UEM Sunrise, Gamuda, DRB-HICOM, Straits Energy, NWP, Ibraco, MNHB and Ranhill Utilities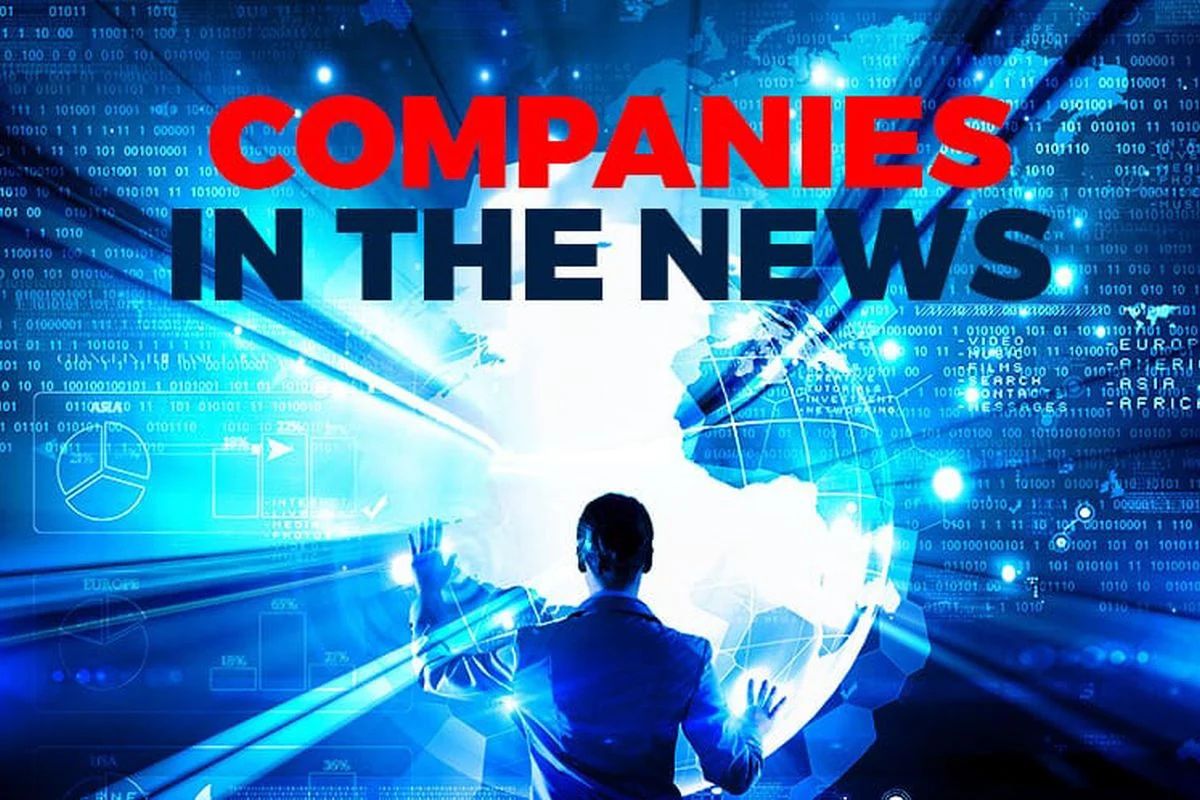 KUALA LUMPUR (Dec 16): Here is a brief recap of some corporate announcements that made news on Friday (Dec 16) involving SYF Resources Bhd, VS Industry Bhd, Ni Hsin Group Bhd, Eco World Development Group Bhd, Mega Sun City Holdings Bhd, Artroniq Bhd, Fraser & Neave Holdings Bhd, UEM Sunrise Bhd, Gamuda Bhd, DRB-HICOM Bhd, Straits Energy Resources Bhd, NWP Holdings Bhd, Ibraco Bhd, MN Holdings Bhd and Ranhill Utilities Bhd.
SYF Resources Bhd has received conditional approval from the Securities Commission Malaysia (SC) for a reverse takeover by Insas Bhd's stock broking arm M&A Securities Sdn Bhd. The reverse takeover will be carried out in tandem with various proposals and will include SYF acquiring 100% of M&A Securities for RM222 million, to be satisfied through the issuance of 1.01 billion SYF shares to Insas at 22 sen each.
VS Industry Bhd's net profit for the first quarter ended Oct 31, 2022 jumped 54% to RM60.71 million from RM39.39 million a year earlier, due mainly to higher sales orders from existing key customers. Revenue rose 33.7% to RM1.29 billion from RM967.99 million. The group declared an interim dividend of 0.5 sen to be paid on March 2, 2023.
Ni Hsin Group Bhd has inked an agreement with VSD Automation Sdn Bhd for the distribution and market segmentation of TAILG EBIXON EV motorcycles in domestic and international markets. Additionally, it has secured the rights to develop and install a charging system and infrastructure for electric vehicles for Langkawi Development Authority.
Eco World Development Group Bhd declared a third interim dividend of two sen per share, bringing the full-year dividend payout to five sen per share. The group's net profit was hit by impairment in the fourth quarter ended Oct 31, 2022 as it contracted to RM1.78 million compared with RM42.84 million a year ago. Quarterly revenue fell to RM559.28 million from RM666.05 million.
Nonetheless, the property developer declared a third interim dividend of two sen per share, bringing the full-year total dividend to five sen per share.  
Mega Sun City Holdings Bhd has changed its name to Rekatech Capital Bhd based on the outcome of its 18th annual general meeting held on Dec 7, with all 16 shareholders voting for the change of name. The new stock short name will be quoted as "Rekatech" with effect from Dec 21 and replaces its old stock short name "Megasun".
Artroniq Bhd, formerly known as Plastrade Technology Bhd, has adopted a dividend policy that aims to distribute at least 30% of its profit after tax, excluding unrealised income from adjustments due to accounting policy that are non-cash, as dividend for 2023 to its shareholders. The actual amount and timing of dividend payments will depend upon the company's cash flow position, results of operations, business prospects, current and expected obligations, and other matters as the group deems relevant.
Fraser & Neave Holdings Bhd, or F&N, has declared a final dividend of 33 sen per share for the financial year ended Sept 30, 2022. It is payable on Feb 10, 2023. This comes after F&N recorded a higher net profit of RM98.89 million for its fourth quarter ended Sept 30, 2022 from RM58.69 million in the previous year.
Property developer UEM Sunrise Bhd has aborted plans to dispose of its 80.4% stake in South Africa-based Roc-Union Proprietary Ltd for 142.6 million rand or RM38 million. Both the group and the purchaser, Olive Investment Trust, have mutually agreed to discontinue the proposed divestment since the settlement of the consideration was not concluded and settled within the prescribed time.
Gamuda Bhd declared an interim dividend of six sen per share for the financial year ending July 31, 2023. Its net profit for the first quarter ended Oct 31, 2022 rose more than seven times to RM1.17 billion from RM152.4 million last year, mainly from the RM1 billion one-off cash gain on divestment of its four highways. The group also declared a special dividend of 38 sen per share following its highway divestment, payable on Dec 23. Its earnings per share surged to 45.32 sen from 6.06 sen compared with a year ago.
This is also the engineering, property and infrastructure company's all-time high quarterly earnings. Quarterly revenue gained 90% to RM1.31 billion from RM687.9 million.
DRB-HICOM Bhd said it has not received any notice of a buyout offer from tycoon Tan Sri Syed Mokhtar Albukhary Syed Nor, who owns a 56% stake in the company through investment vehicle Etika Strategi Sdn Bhd. Additionally, it has also not received any notification from Syed Mokhtar that he is conducting a strategic review on the company. This came after Bloomberg reported that he was in talks with potential advisers on options that could involve a buyout of DRB-Hicom. The report added that Syed Mokhtar was also weighing a stake sale or other ways to further streamline DRB-Hicom's businesses.
Straits Energy Resources Bhd's 75%-owned subsidiary Straits Technology Solutions Sdn Bhd is buying a 70% stake in broadband internet solutions provider Macro Lynx Sdn Bhd for RM700,000. STS on Friday entered into a share sale agreement with ViewQwest Sdn Bhd for the proposed acquisition. ViewQwest will continue to own the remaining 30% equity interest in Macro Lynx.
Serba Dinamik Holdings Bhd is aiming to submit its annual report for the financial year ended June 30, 2022 by Dec 22, after the completion of its annual audited financial statements five market days after the Dec 15 deadline granted by Bursa Securities. Failure to submit its annual report by Dec 22 will result in its securities being suspended from trading by Bursa, in addition to any other enforcement actions that Bursa Securities will take.
NWP Holdings Bhd has announced that Bioalpha Holdings founder, managing director and chief executive officer William Hon Tian Kok has emerged as a substantial shareholder of the group. Hon acquired 6.85 million shares via the open market on Friday, which brings his total shareholding to 31.85 million shares, which represents a 5.614% stake in the company.
Ibraco Bhd's unit Ibraco Construction Sdn Bhd has set up a joint venture company with supplier of asphalt concrete and ready-mixed concrete Kamunting Premix Plant Sdn Bhd. Ibraco KPP Concrete Sdn Bhd has an initial paid-up capital of RM100,000 represented by 100,000 shares. In the joint venture, Ibraco Construction will hold a 70% stake while Kamunting Premix will hold the rest.
MN Holdings Bhd has bagged an engineering, procurement and construction (EPC) contract worth RM28.51 million for a large-scale solar (LSS) plant in Terengganu. Its wholly-owned unit, MN Power Transmission Sdn Bhd, was appointed by Century Supplies Sdn Bhd to undertake the job for Cypark Suria Merchang Sdn Bhd in Merchang, in Marang district. It will carry out the electrical and civil engineering subcontract works for the development of a 100 megawatt alternating current interconnection facility for the LSS plant.
Ranhill Utilities Bhd has announced a first interim dividend of 0.5 sen per share for the financial year ending Dec 31, 2022 and will be paid on Jan 18, with Jan 3 as the ex-date and Jan 4 as entitlement date. Ranhill Utilities had reported a 9.4% increase in net profit to RM9.32 million for the third quarter ended Sept 30, 2022 from RM8.52 million a year earlier.
The content is a snapshot from Publisher. Refer to the original content for accurate info. Contact us for any changes.
Related Stocks
Comments